Japanese Trade Show Boost for Cambodian Products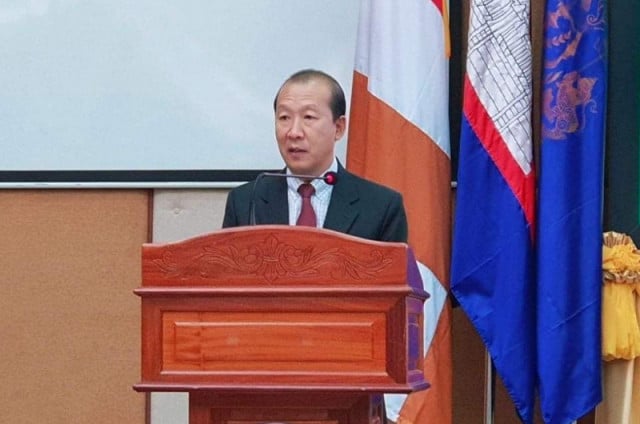 PHNOM PENH – Cambodian companies will get a chance to show off their products, seek international trading partners and identify markets when the Cambodia Exhibition opens in May in Japan.
The exhibition will run on May 3 and 4 in Tokyo.
The Commerce Ministry will provide booths free of charge for business owners and the public to present their products, ministry Secretary of State Seang Thai said.
"The exhibition aims to spread the Cambodian products' potential to the world through the presentation of the country's arts, culture, and tradition which show the potential of the commercial sector to attract tourists and investors," Thai said.
Interested business owners must apply or contact the ministry's Department of Exhibition Affairs directly.
The Tourism Ministry, Cambodia Chief's Association and other related private sector bodies will work together for the exhibition.
The Commerce Ministry paved the way for companies and enterprices to attend the commercial exhibition in other countries such as China, South Korea, India, and some in Europe, ASEAN and United Arab Emirates.
The ministry will accelerate the activities to pave the way for new markets while maintaining the existing ones through the free trade agreements of Cambodia-China, Cambodia-South Korea, and other partners for exports, especially for attracting investors in productivity and other important sectors.
The exhibition ran from 2015 to 2019 but was postponed during the COVID-19 pandemic. The Commerce Ministry has also facilitated Cambodian companies and enterprises to make their products known in other exhibitions, as well as meeting foreign investors since 2000.
Related Articles