Japan's Abe reshuffles Cabinet, revamps executive lineup in bid to boost public support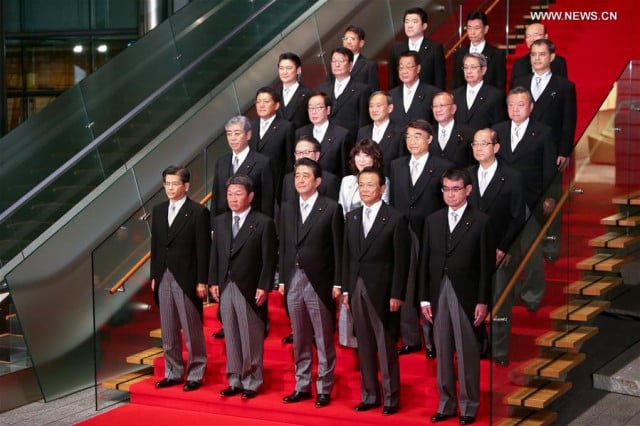 Xinhua
September 11, 2019 8:22 AM
TOKYO -- Japanese Prime Minister Shinzo Abe on Wednesday reshuffled his cabinet with the hefty revamp aimed at boosting public support while retaining the services of his allies holding similar political views in key ministerial and executive positions.

The reshuffle, which followed a revamp of his Liberal Democratic Party (LDP) executive lineup earlier Monday, has seen 17 of the prime minister's 19 cabinet ministers either replaced or reassigned within the government, with as many as 13 new ministers being introduced.
Finance Minister Taro Aso, who doubles as deputy prime minister, and Chief Cabinet Secretary Yoshihide Suga have retained their positions, as they have served as particularly close allies of the prime minister in their respective posts, held since Abe returned to power in 2012.
In other key moves, Foreign Minister Taro Kono was picked as defense minister and Economic Revitalization Minister Toshimitsu Motegi was given the foreign minister portfolio.
In a move aimed at improving public support for the party, 38-year-old Shinjiro Koizumi, son of former Prime Minister Junichiro Koizumi, who is believed by some media outlets to be in the running for the top post in the future and is a hit with the public, was given a cabinet position and will take up the environment minister portfolio in his first role as a minister.
In other moves aimed at shoring up support among his administration, Koichi Hagiuda, executive acting secretary general of the LDP was named education minister, while Deputy Chief Cabinet Secretary Yasutoshi Nishimura will now assume the position of economic revitalization minister.
Abe named upper house lawmaker Seiko Hashimoto as minister in charge of the 2020 Tokyo Olympics and Paralympics, bringing the number of females in his cabinet to two, and from the LDP's coalition Komeito ally, Kazuyoshi Akaba has replaced Keiichi Ishii as minister of land, infrastructure, transport and tourism.
In a party meeting in the morning, the Japanese premier pledged to achieve a first-ever amendment to the Constitution, saying "We would like to strongly advance as one, our party's long-held desire to amend the Constitution."
Abe also said he wants to establish a new team that can ensure political "stability" and "tackle new challenges."
The prime minister earlier Monday also shook up his executive lineup, with his selections maintaining the core backbone at LDP headquarters with the selection of key party influencers.
The new lineup saw Toshihiro Nikai retained as secretary-general and Fumio Kishida, a possible successor to Abe when his term as party leader ends in 2021, kept on as the party's Policy Research Council chief.
Shunichi Suzuki, meanwhile, will relinquish his post as Olympics minister, and be reassigned as the chairperson of the LDP's decision-making General Council.
Hakubun Shimomura, for his part, will serve as chairperson of the LDP's Election Strategy Committee.
​
Related Articles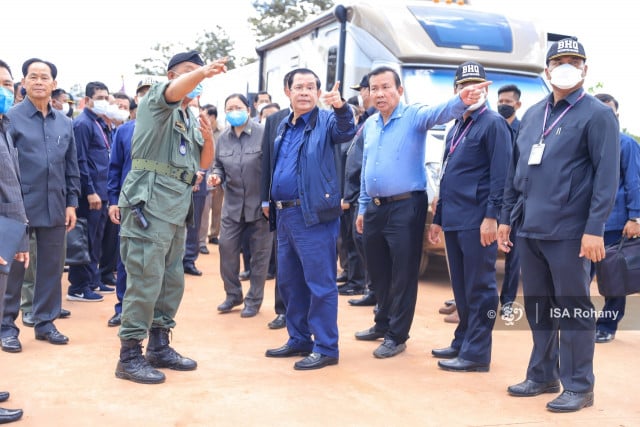 September 13, 2022 7:49 PM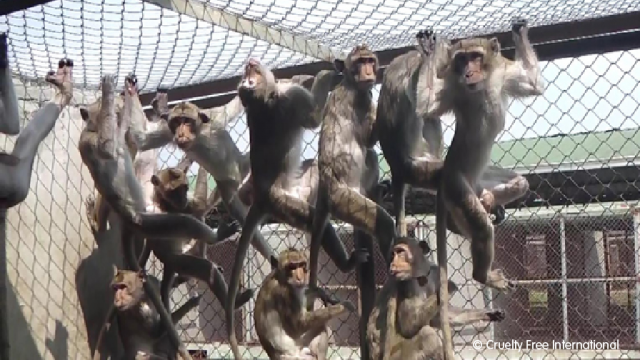 December 28, 2022 10:45 AM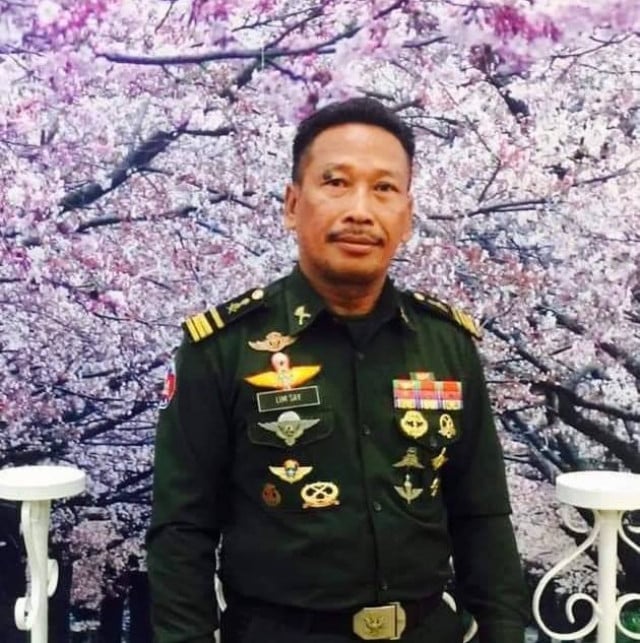 January 14, 2021 11:10 AM