Japan's Indigenous peoples fight stigma to reclaim identities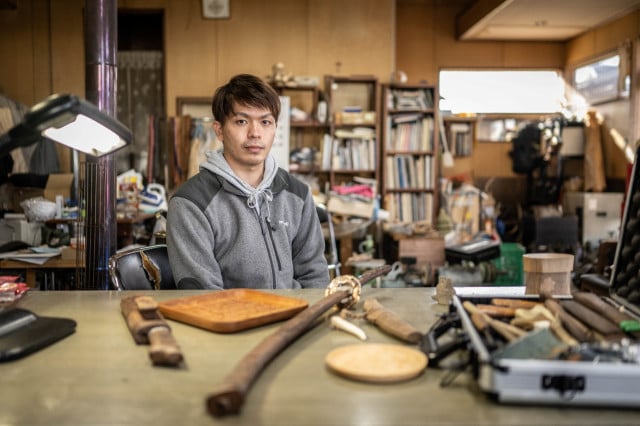 February 17, 2023 10:48 AM
Biratori/Naha, Japan -- In a forest in northern Japan's Hokkaido, Atsushi Monbetsu kneels on the moss in the thick morning fog and begins to pray in a language that has nearly disappeared.
"Kamuy," he begins, addressing the gods of the Ainu Indigenous people, as he starts a small fire with birch bark.
"An Ainu man is now entering your forest, wishing to hunt deer," he says. Soon after, he spots an animal, makes a clean kill and offers prayers for its soul.
Monbetsu belongs to the Ainu Indigenous group that traditionally lived in what is now northern Japan, as well as in territory now part of Russia.
Growing up, the stigma of his ethnic origins was so great that his mother banned him from using the word "Ainu".
But, like a growing number of younger people from Indigenous communities in Japan, Monbetsu, 40, has reclaimed his identity and some of the traditional practices he considers his birthright.
For centuries, Ainu traded with Japanese from the mainland, known to them as Wajin. But in 1869, Japan's imperial government annexed Ainu lands and banned "barbarian" practices like facial tattoos for the community's women.
Ainu were forced to abandon traditional hunting practices, speak Japanese and take Japanese names.
Japan did not legally recognise them as Indigenous people until 2019, and forced assimilation left deep scars.
"I still hate the way I look sometimes, so clearly Ainu," said Monbetsu, who wears the full beard that was traditionally favoured by Ainu men.
Despite his mother's fears, Monbetsu's father took him to local Ainu gatherings where he learned dances and other customs.
As an adult, he embraced traditions like hunting, and praying to the "kamuy" gods that Ainu believe occupy everything, from trees to tools.
"When you live only with what you hunt in nature, you become humble, you feel you are alive thanks to kamuy," Monbetsu said.
- 'I would have been mocked' -
Tomoya Okamoto hid his Ainu heritage as a child, fearing he would be "mocked".
"I wouldn't tell my friends because nothing good would come of it," the 25-year-old said.
Over time, though, his feelings changed, spurred in part by the popular manga series "Golden Kamuy", which highlighted Ainu culture.
He sees "nature-friendly" Ainu traditions as aligned with modern environmental concerns and is now a traditional sculptor who feels "glad to be Ainu".
"I can make it my work to protect Ainu culture," he told AFP, speaking with reverence about Shitaehori, a 19th-century Ainu artist whose work he recreates.
"I make replicas because they are cool," he said, displaying a wooden scabbard with delicate flower carvings.
The last survey of Ainu in Hokkaido, in 2017, put the population at around 13,000, but intermarriage and a reluctance by some to reveal their heritage mean the true figure is likely much higher.
Counting Japan's other main Indigenous people, the Ryukyu, is even more complicated, as the central government does not recognise them.
Most of the 1.5 million residents of Japan's southern Okinawa islands are believed to have Ryukyu heritage.
The Ryukyu Kingdom -- a string of islands from southern Japan's Amami region to the Yaeyama islands near Taiwan -- was formally annexed by Japan in 1879, when authorities began forcible assimilation.
While Japan sent settlers to Hokkaido after annexation, in Okinawa, assimilation was more proactive, said Eiji Oguma, a professor at Keio University.
"Japan had policies to teach them Japanese, demand loyalty to the nation and eventually (to) draft them for war to become full members of Japan," he told AFP.
- 'A lot of complex feelings' -
Ainu is now rarely spoken fluently, but some elderly Ryukyu still speak the region's Indigenous languages and are passing them down.
The languages are not taught in schools, though, and some people with Ryukyu heritage, like Okinawan hip-hop artist Ritto Maehara, struggle with fluency.
"The language, which we used to speak and cherish, was subjected to punishment," the 38-year-old told AFP.
"It really saddens me, because I can't speak and understand as much as I want to."
Maehara is not alone, and a growing number of textbooks and YouTube tutorials cater to those trying to improve their fluency.
His rap music, which describes the realities of life in Japan's poorest region, is peppered with Ryukyu words that delight fans, like "Yakkey-yo!", roughly equivalent to "What the hell!".
Okinawa hosts most of the US troops stationed in Japan, and Ryukyu identity was marked by the bloody history of World War II.
A quarter of the region's population died in the 1945 Battle of Okinawa, including some killed fighting in the name of the emperor and others executed by their own side to avoid them being taken prisoner by US troops.
But the post-war US military occupation shifted sentiments, with some in Okinawa keen to return to Japanese control.
"Honestly, Okinawa has a lot of complex feelings," said Maehara.
"It's only recently that I can say I am proud of being Japanese."
Okinawa's history left many residents facing similar identity crises, said Hiroshi Komatsu, chief researcher at Seikei University's Center for Asian and Pacific Studies.
When the region began becoming popular with domestic tourists in the 1990s, "many Okinawan youth realised they didn't know what the real Okinawa is".
"They started searching for it in various forms, like the Ryukyu language... or folk arts like Bingata."
- 'Those who come next' -
Bingata is a traditional stencil resist-dyeing technique that was prized by Ryukyu nobility.
After Japanese annexation, the Ryukyu king's exile and World War II's devastation, the craft's vivid depictions of flora and fauna risked extinction.
"People lost everything, but they still wanted to see the colours and the flowers of Okinawa," local artisan Toma Chinen told AFP.
"They picked up bedsheets or even parachute fabric abandoned by the US military and drew Bingata patterns on them."
They even repurposed the anti-malarial quinine to achieve Bingata's characteristic yellow, a hue once associated with Ryukyu nobility.
Chinen, 33, inherited the workshop of one of three Bingata-making families that once served Ryukyu royalty.
He has reinvented some of the traditional patterns, using unconventional motifs like peppers to freshen up Bingata's appeal as "different and new."
The growing confidence of Japan's young Indigenous people in their identities mirrors a global movement, according to Oguma, a historical sociologist.
Many, however, feel Japan's government has not done enough to support them.
Monbetsu points out that some locations sacred to the Ainu are still not recognised. One even currently hosts an industrial waste dump.
"It's so insensitive," he said.
Still, the father of three is committed to preserving Ainu heritage, and works with elders and academic resources to preserve and share traditions.
"I want to master Ainu traditions and techniques so that younger generations will hand them down to those who come next."
© Agence France-Presse
Related Articles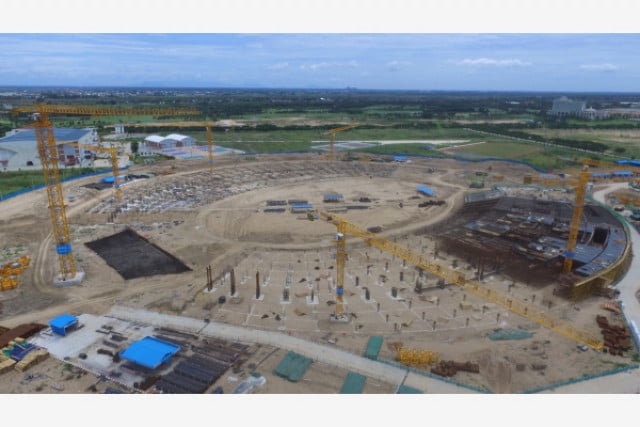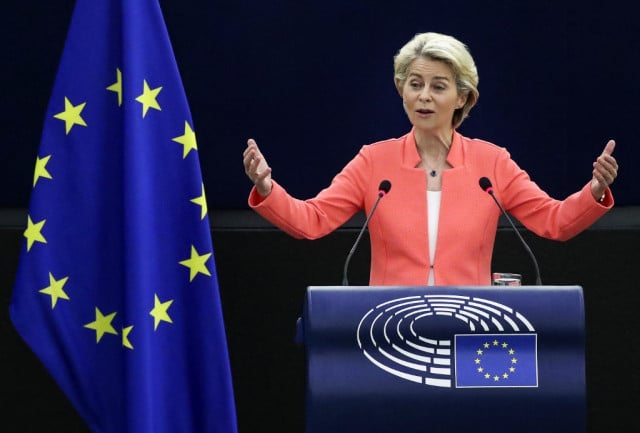 September 15, 2021 4:54 PM