Jarai Girl Breaks Barriers to Education Success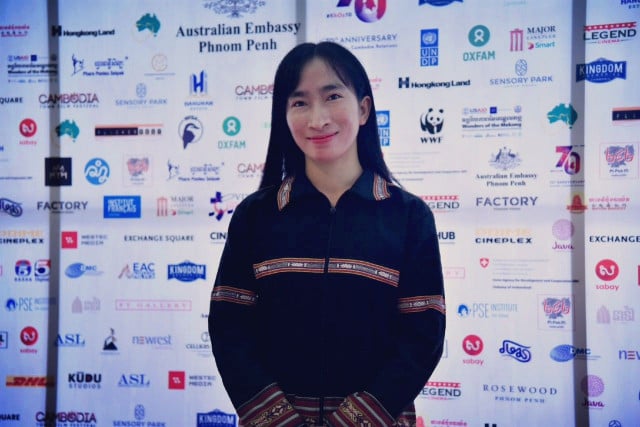 PHNOM PENH – While many indigenous girls leave school to get married, Kasorl Sinoun, a Jarai from Ratanakiri province, has become the first person in her village to hold a high school diploma and pursue higher education.
"When I was in high school, my parents sometimes told me it would be good if I stopped studying because friends of my generation had stopped and they all had a family," said Sinoun, now in her third year studying community development at the Royal University of Phnom Penh,
She is also pursuing filmmaking skills at the Bophana Audiovisual Resource Center which is dedicated to restoring, protecting and enhancing the Cambodian audiovisual heritage.
Sinoun, 24, from Reu Han village in Bar Kaev district's Ke Chong commune, graduated from high school in 2018. The only other graduate at that time was a friend who got married right after completing her diploma.
She believes that self-belief is crucial to achieve education and personal aims. Sinoun went to Leu Khuon Primary School which was in the commune hall and tents were set up for students to study. She was a boarder at Bar Kaev High School which was 15 kilometers from her home and too far to travel.
During her stay, Sinoun had to pay for electricity and water. Seven people from her village went to school with her but only three remained after the first semester of seventh grade. After the ninth grade, only two remained as the other failed the national examination.
"Every time I returned home, the villagers and neighbors always told me to stop going to school and to have a family so that I could help my parents," she said.
Sinoun said parents in her community tend to reckon that education is a long-term endeavor in which their children need to invest for many years before they are able to support themselves and their families.
Students who drop out build a family and do farming, such as growing potatoes, cashews and rice, or are hired to tap rubber.


Despite the objection from her parents and the pressure from her neighbors, Sinoun was able to struggle to pursue her education and be a role model for her siblings and the young people in her village, which was her ultimate goal.
"There are not many indigenous people who fully encourage their children to study, but it depends on our own perseverance," she said.
She had managed to show her parents her true potential and later gained full support and encouragement from them.
Challenges along the way
Sinoun had to fight against her inner voice wanting to give up, resulting from the discouraging comments.
"I thought what if I stopped? But I really wanted to finish what I was doing, no matter what," she said.
She did not go to university in Phnom Penh right away as her family faced financial hardship, forcing her to take the civil examination to be a teacher.
Sinoun worked for a year at her old primary school. One application for a scholarship failed but she got help from an indigenous man who told her about another scholarship which she won.
Without her parent's support, she would not have made it either, she said. She won her parents over through endurance and perseverance.
"My father said that even though he didn't have any money, he had to let his children finish their education," Sinoun said. "I felt warm that my father encouraged me to go to school."
Sinoun's parents grow potatoes and find bamboo shoots to sell to help support her education. "It was really difficult when I was in high school," she said.
She said she strived to at least finish high school to be a role model not only for her younger siblings but also for the next generation in her community.
"I think that when I have learned, gained knowledge and have a good career, it is also a good example for the community as well as my family.
"I am the first child. If I do not set an example for my younger siblings, who will set an example for them? If I did not finish school, I believe that they would end up just like me."
When she was in high school, she also got support from UNICEF and other organizations as well as the government.
Pursing filmmaking
As a filmmaker Sinoun has produced one documentary video titled My Wish which portrays domestic violence among indigenous people and is featured at the 11th International Film Festival.
"Problems in the family also affect education. How can their children finish school and get a good education when there are always arguments inside the families? So, their children do not want to study, and some of them want to get out of the house," she said.
"So, I wanted to produce something related to education and domestic violence as a warning signal and bring about the picture of the aftermath when a family has a life problem with violence and alcohol."
Her parent opposed her filmmaking pursuit at first because she, as a female, had to travel far to film her subjects but eventually she persuaded them.
Education of Indigenous people Disrupted
Sol Don, a former chief of Reu Han village, said that so far, three females and three males have finished high school but only two have pursued their education in Phnom Penh.
He said only a few young people in the village finished school for financial and individual reasons. Sinoun was someone who loved education since she was young and wanted a bright future.


"Some kids love studying while some don't really care about education while their parents cannot also support them," he said. "Now it's really difficult to educate young people, especially young males who tend to take to smoking and drinking."
Some organizations provide material and supplies to encourage the primary school students to study hard, but what is lacking is the guiding path for the students, Sal Don said.
He encouraged organizations and the government to provide orientation on the study and career path for indigenous people while supporting them with materials.
Sinoun's father, Ting Dan, 55, said the family is an important factor in supporting children to get an education and pursue their dreams.
He said Sinoun always valued education as a child and wanted to become a role model for her community. Seeing her goal, he decided to give her his full support.
"I'm really excited that she gets to know people and be exposed to society since we are indigenous people. I am happy and honored," Dan said.
He said some children give up school because they have to help on their parents' farm, giving them hardly any time and energy to keep up with the lessons while some parents do not encourage their children to go to school.
"During the seventh grade, she faced many hardships. Her mother gave birth to the last child, with no money. We needed money for milk powder because her mother cannot breastfeed due to a health problem," he said. "However, we all made it through."
After completing her bachelor's degree, Sinoun aims to embark on her mission of addressing the issues facing women and children, as well as promoting education among the indigenous community by raising the awareness of education among indigenous parents.
She still wants to pursue filmmaking and produce more documentary videos depicting issues facing indigenous communities.
Sinoun encouraged young indigenous women to believe in themselves and achieve what they desire.
"When there is a problem, there is always a solution. The most important thing is ourselves, whether we encourage ourselves to move forward and think positively," she said.
"Some people think we cannot do it as we are women. However, with a commitment, effort, and clear goal, we will make it."
Related Articles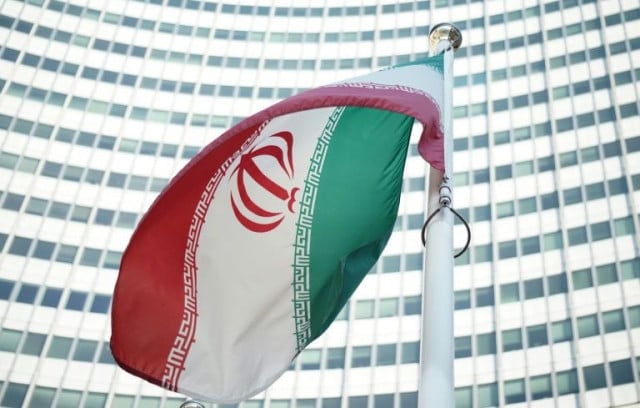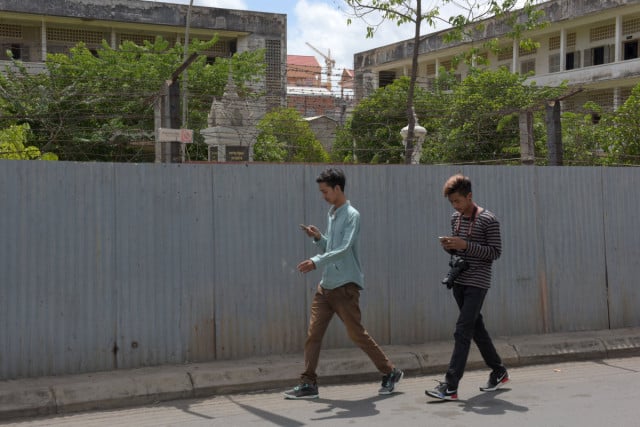 November 6, 2022 10:00 AM