Judge orders new investigation in Cambodian journalists' 'espionage' case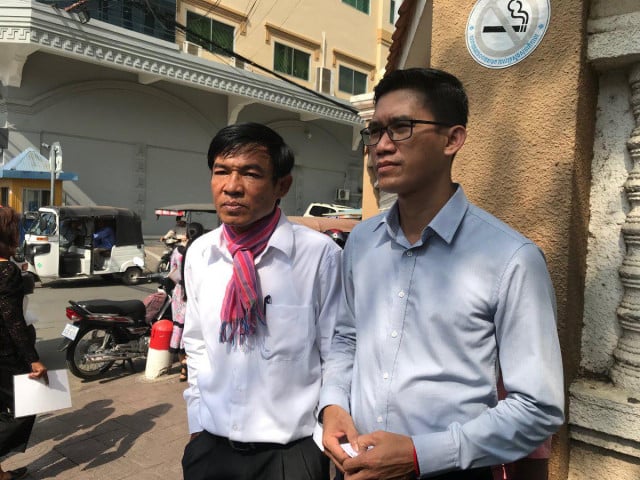 PHNOM PENH—A judge ordered on Thursday a new investigation into an espionage case against two former Cambodian journalists who had worked for a U.S. government-funded radio.

Uon Chhin and Yeang Sothearin had worked for Radio Free Asia before their arrest in November 2017. They were charged with espionage for allegedly passing information to a foreign government and detained in Prey Sar prison for 10 months before they were released on bail in August 2018.
The pair have repeatedly denied any wrongdoing. They were tried by Phnom Penh Municipal Court on August 9 this year but the presiding judge has postponed announcing the verdict several times.
On Thursday, Judge Im Vannak declared that the case needs to be re-investigated. He said an investigating judge will need more time to re-examine evidence such as computers, documents, and data that have been confiscated from the two journalists. He, however, did not give any indication how long the new probe will take and when a new trial might be convened.
The two defendants and human rights groups were disappointed with the judge's decision on Thursday.
"I felt so hurt. I came today hoping I will get justice, but now it [the case] has to be re-investigated," said Yeang Sothearin.
"We are not afraid as we have done nothing wrong. But prolonging the case is wasting our time and infringing on our freedom," he added.
"Whoever laid this charge against us should be ashamed. I did not commit anything they accused me of doing," said Uon Chhin.
Cambodian Center for Human Rights urged the authorities to drop all charges against the two former reporters.
"Justice delayed is justice denied," Chak Sopheap, director of Cambodian Center for Human Rights, wrote in a tweet reacting to the judge's decision on Thursday.
"This ongoing legal process means that the two former journalists could continue to face charges without any credible evidence indefinitely," Licadho, another human rights group, said in a statement.
It added that the August trial already "failed to provide any credible evidence substantiating the charges" against the two former reporters and called for them – the charges – "to be immediately dropped".
Related Articles