Just 12 Patients Remain in Hospital with COVID-19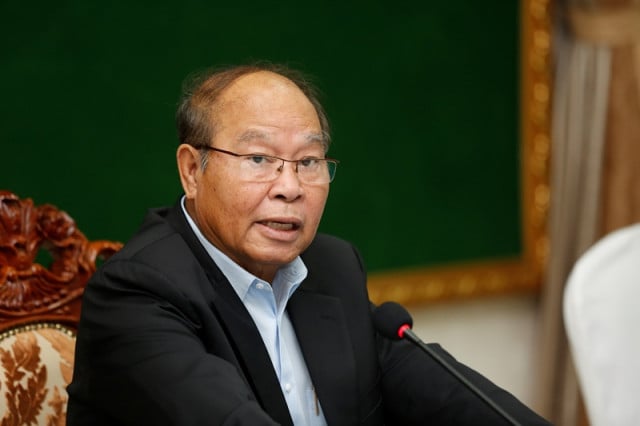 Phoung Vantha
April 21, 2020 2:51 AM
With no new cases of the virus discovered on Tuesday, Cambodia is now treating just 12 patients in hospital.

PHNOM PENH--The Ministry of Health reported on Tuesday that no new Coronavirus Disease 2019 (COVID-19) cases have been detected in Cambodia.

The Health Ministry added that three more patients have recuperated in Phnom Penh, including a Cambodian couple who lives in Chroy Changva commune and a Canadian man in Boeung Keng Kang I.

This brings the total number of patients who have recovered to 110, while a further 12 are still receiving treatment as of April 21, the ministry added. Since the COVID-19 outbreak began, no deaths have been officially attributed to the virus.

York Sambath, a Health Ministry secretary of state said that the government spends more than $2,000 on the treatment of a COVID-19 patient.

"It costs on average between $2,000 to $2,500 to treat one foreign patient for 10 days, including testing fees of between $100 and $120," she said, although Prime Minister Hun Sen has previously confirmed that neither foreign nor Cambodian patients have to pay for their COVID-19 treatment.

She went on to say that the government has set aside about $30 million to fight COVID-19. Of this, the Ministry of Health has received just $4.5 million from the Ministry of Finance and more than $13 million that was raised by donors. Sambath noted that the Ministry of Health has already spent more than $ 4 million combating the virus.

The frontline doctors who are fighting against the disease have also received a $50 per day stipend.

According to the Ministry of Health, there were no new cases of COVID-19 reported on Tuesday, so the official number of confirmed cases remains at 122 as of April 21 with almost 10,000 tests carried out.
Related Articles