Kampong Phluk Tourist Boats Have Improved Fishermen's Livelihoods for Better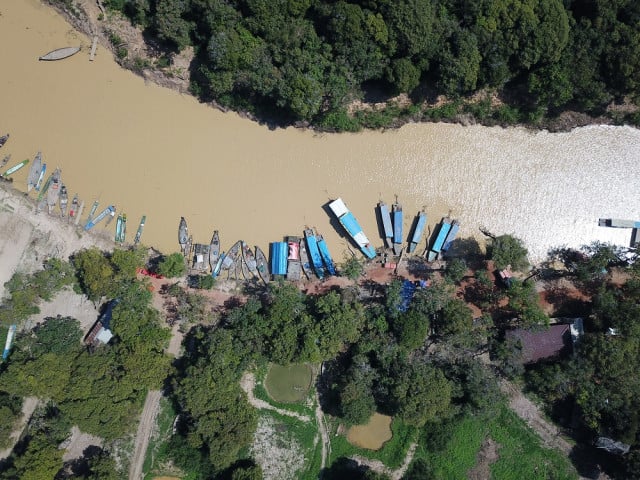 Chhut Chheana / USAID Wonders of the Mekong
July 13, 2019 5:58 AM
This aerial photo shows tourist boats that are waiting to take tourists to explore the flooded forest that is located in Kampong Phluk Commune, Prasat Bakorng District, Siem Reap Province. This is the scenery of the dry season.
In the rainy season, this area is covered by a flooded river, because water from Tonle Sap lake increases to 4 times its normal dry season size, which is favorable to the tourism sector and generating income to local people in that village.
Normally, people who live in Kampong Phluk Commune as well as those who live around this area are fishermen who depend on natural resources from Tonle Sap Lake for their livelihoods.
The number of fish keeps decreasing over the years due to climate change, loss of habitat, illegal flooded forest clearing for personal gain, building dams along the Mekong River, the increasing number of fishermen, and the uses of illegal fishing gears.
These factors have forced some villagers to switch from fishing to providing boat ride services to tourists to explore the flooded forest.
Related Articles
November 20, 2020 2:37 AM