Kampong Speu Province Orders to Remove All Alcohol Ads on Billboards in Public Areas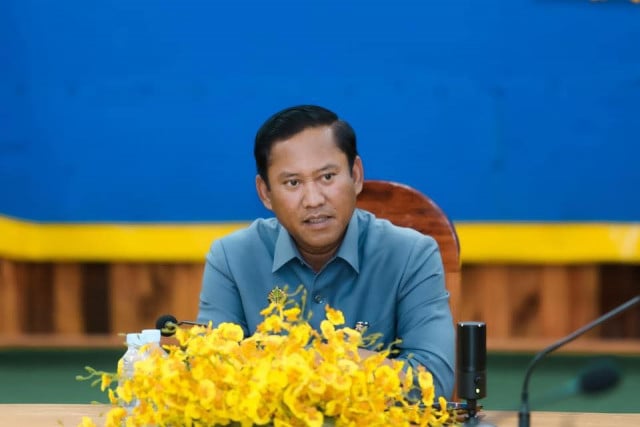 Ou Sokmean & Sao Phal Niseiy
May 22, 2021 6:42 AM
The provincial authorities intend to next ask businesses and restaurants to take away prominent alcoholic-beverage signs
PHNOM PENH--Kampong Speu Provincial Governor Vei Samnang on May 21 ordered a ban on all alcohol advertising on billboards in a move to restore the dignity and beauty of the province, he said.
As alcohol advertising has become widespread throughout the country over the past years, many people have expressed concern that the extensive promotion of alcoholic drinks has been encouraging more and more people to drink in excess.
Taking their concerns into account, Samnang has taken the bold action of instructing all provincial and local authorities to remove from public areas banners and billboards advertising alcohol. He explained that alcohol promotion through billboards and banners has been disorderly, requiring intervention.
"These kinds of promotions seem to indicate that there are many alcohol-addicted people," he said in interview on May 21. "This is because, anywhere we go, we always see billboards with alcoholic drink ads: totally prevalent," Samnang said, adding that such advertisements have undermined the value and dignity of the province.
Samnang went on to explain that Kampong Speu Province has been the birthplace of many important figures throughout Cambodia's history, such as the famed Buddhist patriarch and scholar Chuon Nath.
According to Samnang, the measures to remove banners and billboards advertising alcohol, which took effect on May 21, will be carried out in several phases. The provincial authorities now are in the process of notifying alcoholic-beverage manufacturing companies and informing the public.
"If the owners of those companies are stubborn and do not take any action to remove their own billboards, our provincial committee will remove them," Samnang stressed.
The removal of prominent alcohol ads at businesses, restaurants or homes will be the next step, he added.
This decision by the Kampong Speu provincial authorities came just weeks after around 38 civil society organizations issued a joint statement, expressing support for the nationwide ban of alcohol sales issued by the Cambodian authorities as part of their efforts to prevent the spread of COVID-19.
This ban was decreed by Prime Minister Hun Sen as the lockdown was implemented on April 15, prompting Minister of Information Khieu Kanharith to instruct all media to suspend alcohol advertisement from April 15 to 30.
Kampong Speu Province's decision well received
So far, Samnang's decision has been acclaimed by the general public despite the fact that the actual implementation may prove challenging.
Pa Chanroeun, who is president of the Cambodian Institute for Democracy, welcomed and praised his decision, saying that it may contribute to buttressing morality in Cambodian society.
Those billboards should be superseded by more pictures or messages on COVID-19 preventive measures, which could remind the general public to pay attention and take part in the fight against the coronavirus, he said.
"Other messages, which promote social virtue, morality, justice as well as harmony in society should also be circulated widely," Chanroeun said.
Adding that he hopes to see other provinces and especially Phnom Penh follow suit, he said that he hopes that the removal of alcohol banners and billboards will be permanent in Kampong Speu Province.
"Based on my observations, along some roads, there have been some local authorities who have removed alcohol ads in public spaces," Chanroeun said. "But one or two months later, we can see more and more adds reappear, with bigger billboards and banners."
Related Articles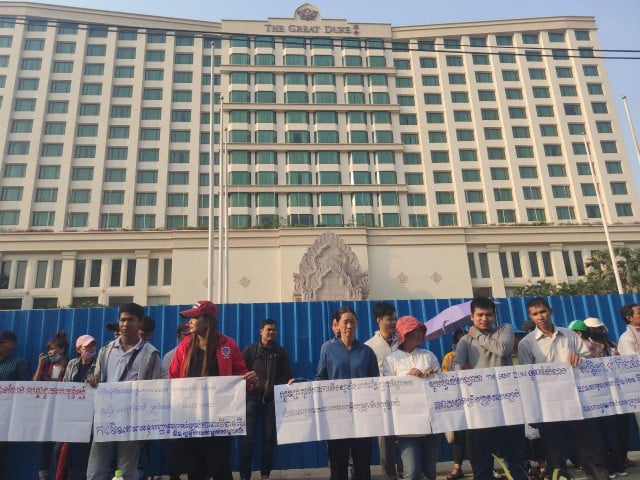 January 20, 2020 11:46 AM