Kampong Thom Ambok Gets Protection from National Branding Scheme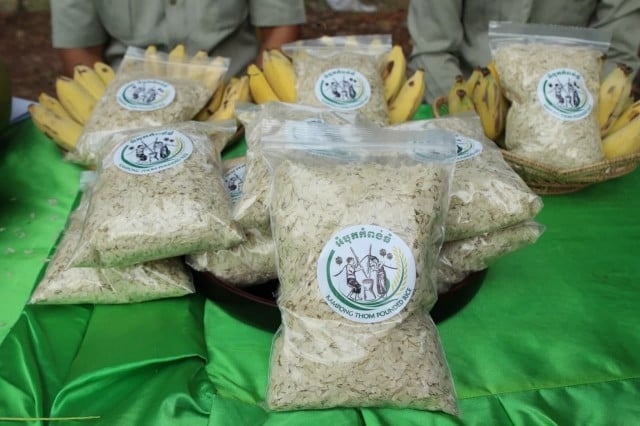 Khorn Nary
February 18, 2021 7:23 AM
In the past, Ambok sellers have sold seasonally locally and in the markets

PHNOM PENH--Kampong Thom flattened rice or ​Ambok has been granted a collective mark by the Ministry of Commerce, giving local producers exclusive rights to sell the product under that name.
Registration of the Kampong Thom Ambok brand was announced at the founding congress of the Kampong Thom Ambok Producers group on Feb. 16.
The provincial commerce department said only Ambok from San Kor commune in Kampong Svay district is recognized, due to its exceptional taste.
Provincial Governor Sok Lou said establishment by the ministry of the Kampong Thom Ambok Producers community would be vital, not only by helping preserve Khmer culture but also by making Ambok more valuable and eventually raising producers' income.
"We can only help promote and advertise, but the community will be responsible for the quality and production," Sok Lou said.
"We believe branding and advertising our local Ambok will help increase sales, add value and transform it from traditional sales."
After being granted local branding, the community would pay more attention to quality and packaging to be able to distribute the product to supermarkets and stores," Sok Lou said.
Cambodian Ambok became well known in late 2019 after Prime Minister Hun Sen's initiation of the so-called Ambok-eating day under the slogan "Eating Ambok to protect the nation, religion and King".
The event was to commemorate Independence's Day on Nov. 9. The move to create the program was seen as a response to exiled opposition leader Sam Rainsy's plan to return to Cambodia on Nov. 9, 2019.
This year, the Commerce Ministry revealed a plan to provide collective mark and geographical mark registration to eight local products.
Five products are be registered as collective brands, including Kampong Thom Ambok, Siem Reap Noodles, Copper Silver Sculpture in Kampong Luong Commune in Kandal Province, Clay Pottery of Kampong Chhnang Province and Pong Tea Kon (duck fetus) Sre Ronong in Takeo Province.
The other products which are planned for geographical mark registration include Mondulkiri honey, Kampot salt and salt flowers.
Related Articles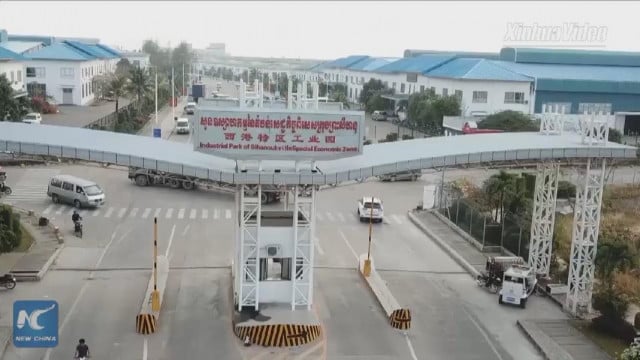 November 25, 2020 4:58 AM