Kampot and Kep Provinces' Salt Producers Are Having a Good Harvest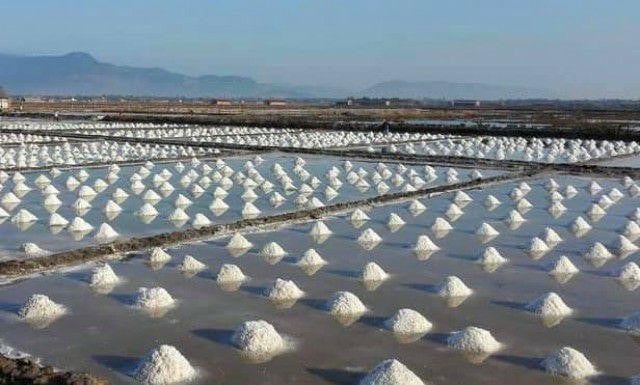 Ou Sokmean
May 10, 2020 1:07 PM
This may eliminate the need to import salt in 2020

PHNOM PENH--For the first time in several years, the country's salt producers in Kampot and Kep provinces have produced enough salt to meet—and even exceed—the country's demand, Bun Baraing, co-president of the Salt Producers Community of Kampot-Kep, said on May 8.
"Our community produced over 120,000 tons of salt of which up to 70,000 tons have already been distributed countrywide," he said in a phone interview. "And now we still have around 50,000 tons in stock."
There currently are up to 4,857 hectares of land in Kep and Kampot provinces used for salt production. But over the last few years, production has been hampered by climate change, driving to the country to import around 60,000 tons of salt annually.
However this year, more than 120.000 tons of salt have been produced over the last four months, while the domestic demand is approximately 100,000 tons.
"We will continue to produce in order to stockpile for future consumption," Baraing said. "We are afraid that next year we could face the same salt shortage as in the previous years."
Hopes are that, if the weather continues to be as it should be for three consecutive years, the country will have enough salt for the domestic market, which would put an end to salt import, he said.
On May 8, Cheav Tay, governor of Kampot Province, said that all those involved in salt should work together on stockpiling to ensure that Cambodia's production meets the country's demand. He was speaking at a press conference organized by the Office of the Council of Ministers.


Related Articles