Kampot seeks investment to boost fruit exports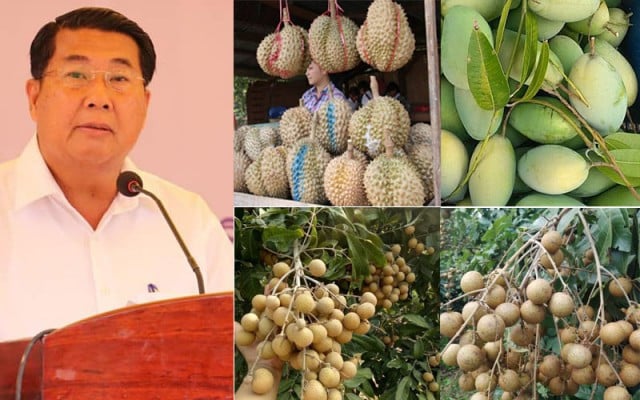 Thmey Thmey
May 20, 2019 2:18 AM
PHNOM PENH--Kampot Provincial Governor Cheav Tay has called for greater investment in agriculture in the province to boost fruit exports, according to Agence Kampuchea Press.

The governor reportedly said local fruits had great potential as Kampot now had four docks and a deep-sea port that could accommodate Thai and Vietnamese vessels.
"Kampot has the potential to produce many kinds of fruit such as longans, durians, mangos and other fruits," he was quoted as saying Thursday.
The governor reportedly highlighted the need for greater local and foreign investment in agriculture.
"For example, the durian is the symbol of our province. But there's no large-scale investment in plantations," he reportedly said. "Most durian plantations here are family businesses which still can't meet domestic demand."
Cheav Tay noted that pepper was Kampot's most popular agricultural export, enjoying geographical indication (GI) certification from the EU since 2016.
Minister of Agriculture, Forestry and Fisheries Veng Nakhon has noted that fruit and vegetable exports to the EU face obstacles, notably an absence of direct flights.
Related Articles