Kantha Bopha Hospitals Report Caring for More than 75,000 Children in September 2022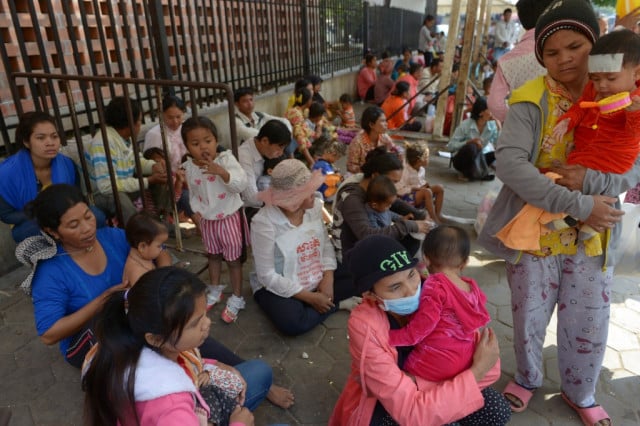 PHNOM PENH — A total of 63,987 children were treated in the outpatient departments of the Kantha Bopha hospitals in Phnom Penh and the Jayavarman II Hospital in Siem Reap city during September 2022.
Among them, 11,739 children were hospitalized, according to the report released by the hospitals' administration. A total of 642 children were treated for dengue fever; 2,181 children underwent surgeries in Phnom Penh and 89 children had open-heart surgeries and catheterization in Siem Reap city.
Moreover, the maternity ward of the Jayavarman VII Hospital examined and treated 9,224 pregnant women in its outpatient department. The hospital's midwives also conducted 1,774 deliveries.
Founded by the late Dr. Beat Richner in 1992, the four hospitals in Phnom Penh and one hospital in Siem Reap City treat for free children of families who cannot afford medical care. The medical facilities are supported by the Foundation Children's Hospitals based in Switzerland and by the Cambodian government.
Related Articles