Kem Sokha Donates Goods to Flood-Affected Communities in Sihanoukville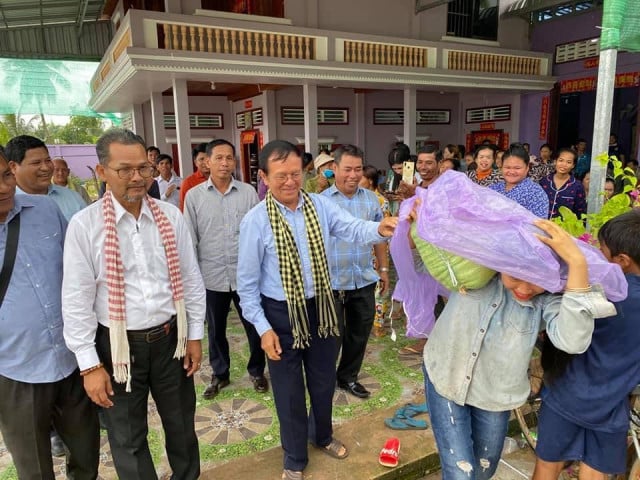 Phoung Vantha
September 28, 2020 9:18 AM
The former opposition leader was pictured donating rice, raincoats and food to low-income families who have been affected by recent flooding in Sihanoukville.
PHNOM PENH--President of the outlawed Cambodia National Rescue Party (CNRP) Kem Sokha, on Sept. 28 met with flood-affected communities in Sihanoukville where he donated supplies.

The coastal city was hit by floods following heavy rainfall from Sept. 17 to 19, with local authorities estimating that some 1,958 families have been affected in Prey Nob District, Preah Sihanouk Province.
"Today, my colleagues and I distributed rice, raincoats and some food to the flood victims in Sihanoukville as generously as possible," Sokha posted on his official Facebook page.
He went on to say that humanitarian work and respecting the traditions, customs, beliefs and religion is his way of showing gratitude to the people and the nation—something he said is needed rather than jealousy and accusations that provoke conflict in Cambodia.
According to the Ministry of Water Resources and Meteorology, Storm Noul hit Cambodia on Sept. 18 to 20, which saw lowland provinces receive moderate to heavy rainfall.
This comes just days after Sokha was visited by EU Ambassador to Cambodia Carmen Moreno who became the latest foreign dignitary to meet with the former opposition leader on Sept. 25, 2020.
Sokha has, in the last few months, made numerous public appearances throughout a range of provinces, most recently he was seen at pagodas during the Pchum Ben holiday, accompanied by his family and an assortment of supporters.
According to Sokha, Ambassador Moreno's visit reflected the EU's concern for his safety following a government warning about his travels throughout the provinces. Sokha remains banned from all political activities as his trial drags on, with government-friendly newspaper Khmer Times quoting Hun Sen as suggesting it could be four more years before Sokha's trial is concluded.
Sokha was charged with treason and espionage and arrested late at night at his home on Sept. 2, 2017 after the CNRP was dissolved by Cambodia's Supreme Court. Sokha was released on bail on Sept. 10, 2018, and has been under house arrest ever since, although more recently has been granted permission to travel within the country.
Related Articles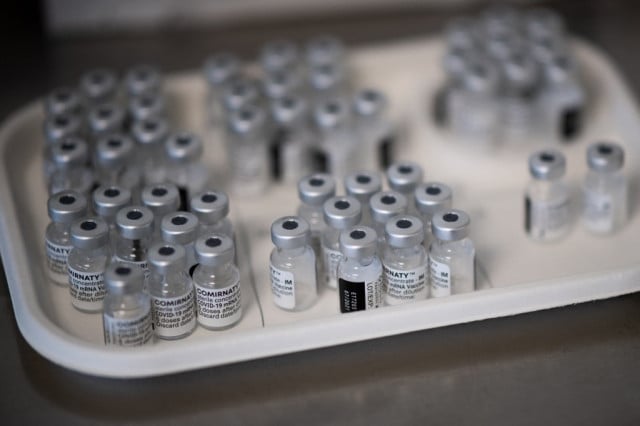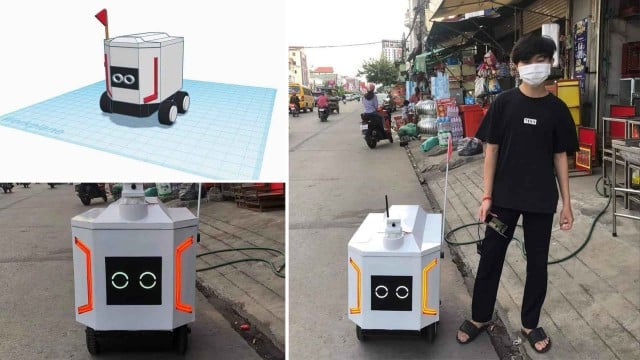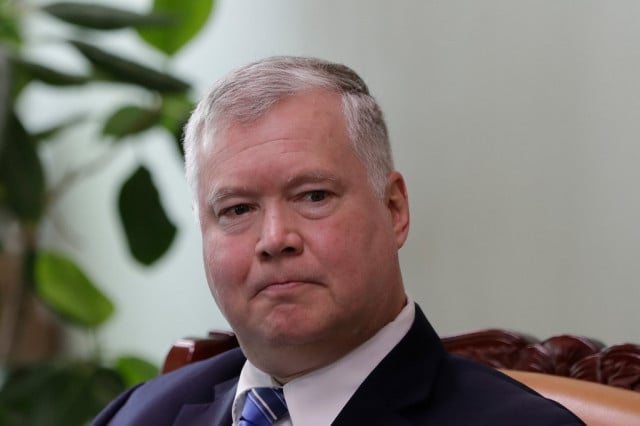 December 16, 2019 5:07 AM