Kem Sokha's Appeal Date Still Uncertain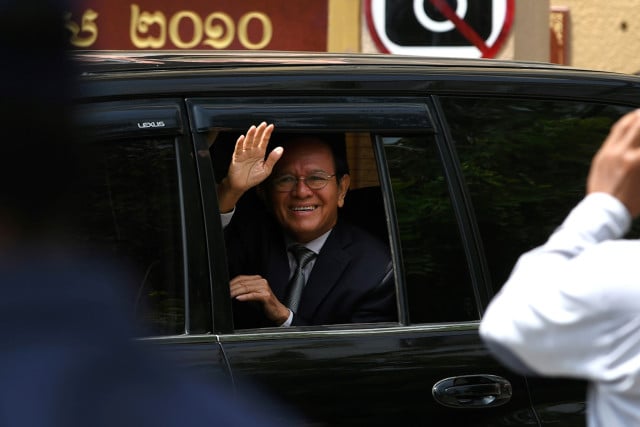 PHNOM PENH – Kem Sokha's appeal against his treason conviction and sentence remains in limbo more than a month and a half after his co-lawyer submitted it to the Court of Appeal.
Meng Sopheavy, one of the lawyers, said she had not received any information from the court.
Pheng Heng, who represented Kem Sokha in the Phnom Penh Municipal Court, said the Court of Appeal may have received the appeal that had been filed with the Phnom Penh Municipal Court of Appeal.
Meng Sopheavy and other co-lawyers said they didn't know anything about Kem Sokha's health because they hadn't met him.
Court of Appeal vice president Khun Leang Meng said the court received the appeal this month but he was not sure when the hearing would be scheduled.
Municipal Court spokesman Y Rin said the appeal had been sent to the Court of Appeal a long time ago but he couldn't recall the exact date.
Kem Sokha was sentenced to 27 years of house arrest in March. His lawyers have met him only once since the verdict was announced.
Originally written in Khmer for ThmeyThmey, this story was translated by Te Chhaysinh for Cambodianess.
Related Articles