Kem Sokha's Lawyer Files an Appeal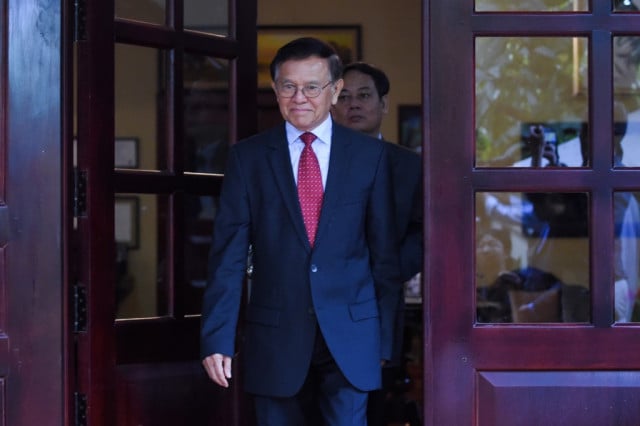 Torn Chanritheara
December 4, 2019 9:37 AM
Phnom Penh – The lawyer of former opposition leader Kem Sokha Wednesday appealed the decision of the Phnom Penh Municipal Court's investigative judge to send Sokha's case to trial on treason charge, calling this groundless and unacceptable.

"The investigative judge's decision to send to case to trial contains no solid proof and didn't give my client justice," Chan Cheng told Thmey Thmey Wednesday.
On December 2, the Phnom Penh Municipal Court's spokesman said that the investigative judge had decided to forward Sokha's case to trial. This follows the investigative judge in charge of the case closing the investigating procedure on Nov. 15. No trial date was announced.
The investigative judge stressed that there was sufficient evidence to charge Sokha with treason.
However Cheng, who heads the 4-member lawyer team of the former Cambodia National Rescue Party (CNRP) leader, said that the Phnom Penh Municipal Court's investigative judge could not prove Sokha guilty of such accusation.
The court could not find any foreign element relating to Sokha that could be investigated or serve as proof, Cheng said. And in the meantime, the court has not responded to an appeal for the case to be dropped while putting Sokha under court supervision, he said.
Sokha was held in jail for one year following charges of treason and espionage that were filed against him in September 2017. He was released in September 2018 and transferred to his house, where he remained under de facto house arrest for another 14 months. The CNRP he had headed was dissolved by the Supreme Court in November 2017.
Last month, Sokha was released from house arrest by Municipal Court order. He is barred, from leaving the country or engaging in political activity although he has met with several foreign-government representatives.
Related Articles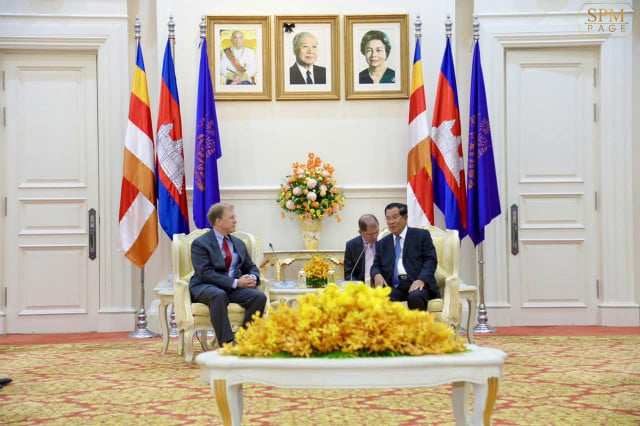 November 22, 2019 10:05 AM