Khiev Sameth Assures Second Term as ASEAN Football President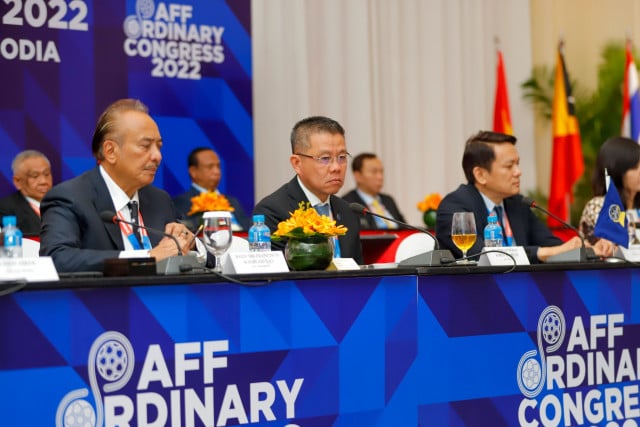 SIEM REAP– Khiev Sameth has been re-elected as president of the ASEAN Football Federation (AFF) on Nov. 14, during the 29th Ordinary Congress held in Siem Reap province.
He will lead the federation for a second term, from the end of 2022 to the end of 2026. Pengiran Matusin bin Pengiran Matasan from Brunei, Maaike Ira Puspita from Indonesia and Hon. Francisco Martins da Costa Pereira Jeronimo from Timor Leste were all elected as vice presidents.
Meanwhile, Chris Nikou (Australia), Viphet Sihachakr (Laos), Datuk Haji Hamidin bin Haji Mohd Amin (Malaysia), Ko Ko Thein (Myanmar) and Thanasak Suraprasert (Thailand) were announced as the AFF's council members. Teo Chwee Lian Julie from Singapore will assume the position of AFF's female council member.
Sameth expressed his appreciation for the support and cooperation of all AFF members, saying that without them, the AFF would not have been able to grow.
"I would like to thank you all for believing and placing confidence in me," he said. "I will do my best to lead ASEAN football."
After the meeting, Sao Sokha, president of the Football Federation of Cambodia, expressed that Sameth's AFF second term is a positive sign for the country, which hosted the congress the day after the conclusion of the ASEAN summits that took place last week in Phnom Penh.


Sao Sokha, president of the Football Federation of Cambodia, speaks with reporters. Photo: Kim Makara
He added that members of the AFF had shown confidence that Sameth will work fairly and will spend great energy developing football across the 12 members of the federation.
"Football cannot be played by Cambodia alone so we need to develop the sport together in the region, at equal paces among the member countries. The work we do today will allow us to be better than yesterday," Sao Sokha stressed.
On the same occasion, AFF's Secretary Winston Lee expressed his appreciation to Cambodia for organizing this event. "It shows the professionalism of the Football Federation of Cambodia. Everybody says it is the best congress," he said.
On behalf of the AFF, Lee added that Cambodia has done a great job so far, recalling the country's good organization of the AFF Under 22 Championship in February 2022, despite the ongoing COVID-19 pandemic.
The AFF was created in 1984 and gathers football federations from 12 countries of the Asia-Pacific region: Australia, Brunei, Cambodia, East Timor, Indonesia, Laos, Malaysia, Myanmar, Philippines, Singapore, Thailand and Vietnam.
Khiev Sameth is the fifth chairman of the organization.
Related Articles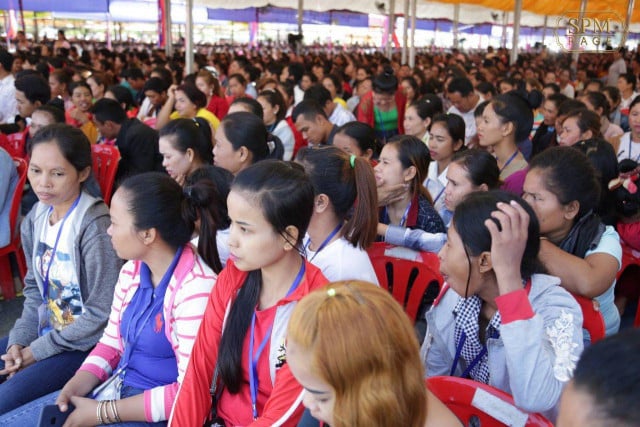 November 19, 2019 12:00 PM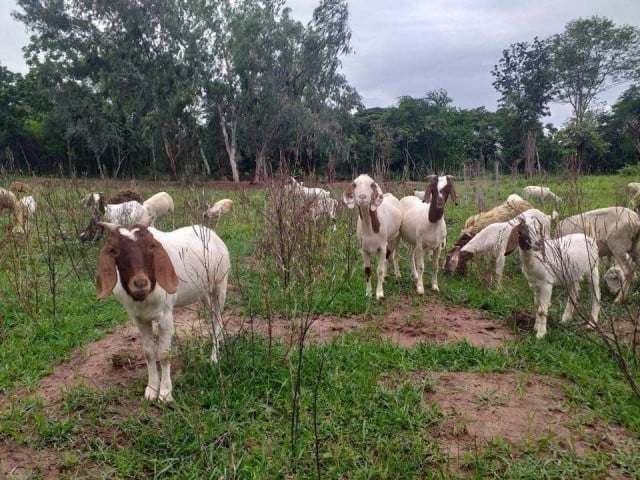 February 18, 2022 3:17 PM