Khmer Artifacts Smuggled out of the Country Years Ago to Be Rapatriated by the US Authorities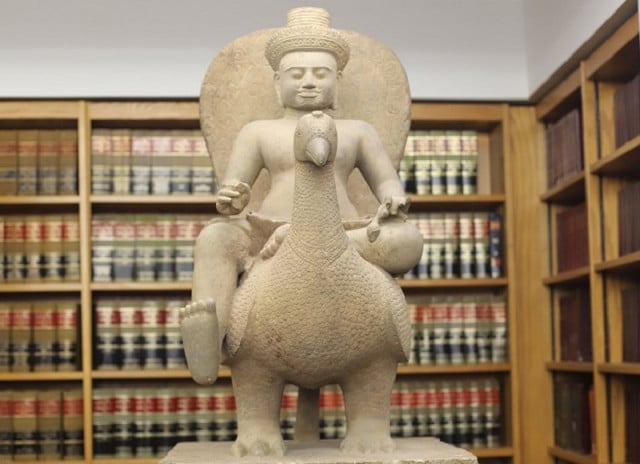 PHNOM PENH -- The United States will be returning to Cambodia 30 Khmer artifacts that were seized by the U.S. authorities through civil forfeiture actions in connection with cases involving the illegal possession of artifacts.
Among them are several important Buddhist and Hindu works such as a sculpture of Skanda on a Peacock and a sculpture of Ganesha that were removed around 20 years ago from Koh Ker, which served as the capital of the Khmer empire in the 10th century, the Ministry of Culture and Fine Arts said in a press release on Aug. 9. Koh Ker was the target of widespread looting for a number of years.
Minister of Culture and Fine Arts Phoeurng Sackona said that Cambodia was thrilled to welcome back such precious treasures. They are the souls of generations of the country's ancestors and reflect the awe-inspiring past of the Khmer empire, she said. The repatriation was made possible through to the cooperation and joints efforts of the two governments, Sackona added.
The artifacts will be returned under the memorandum of understanding between the Cambodian and U.S. governments concerning the Imposition of lmport Restriction on Categories of Archaeological Material of Cambodia.
A repatriation ceremony was held in New York City on Aug. 8 to mark the return of the artifacts, according to a press release on the U.S. Embassy Facebook page. The event was attended by Keo Chhea, Cambodia's ambassador to the United States, Damien Williams, U.S. attorney general for the Southern District of New York, as well as representatives of the U.S. Homeland Security Investigations that were involved in the operations to recover the artifacts.
During the event, Chhea thanked the U.S. authorities for their efforts to seize and return these artworks that had been smuggled out of the country in recent past. "We strongly hope that the United States will continue [this] partnership with Cambodia [so that we] can put an end to the illegal trafficking of artifacts, of cultural property, and return our cultural heritage back to their original land.
"Please [help] save our soul, arts and cultural history…by returning our looted antiquities," Chhea added.
Less than one month ago, a ceremony was held at the National Museum in Phnom Penh to mark the return of 27 Khmer artifacts that had also been illegally smuggled out of the country in past decades and recently seized by the U.S. authorities.
The U.S. Embassy press release on Aug. 9 also mentioned that more than $5 million was provided by the U.S. since 2001 for cultural preservation efforts in Cambodia, including over $3.5 million through the Ambassador's Fund for Cultural Preservation to restore and conserve the 9th century Phnom Bakheng Temple in Seam Reap Province.
Related Articles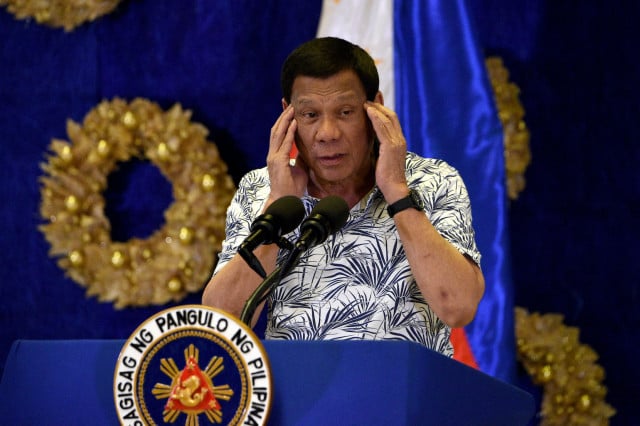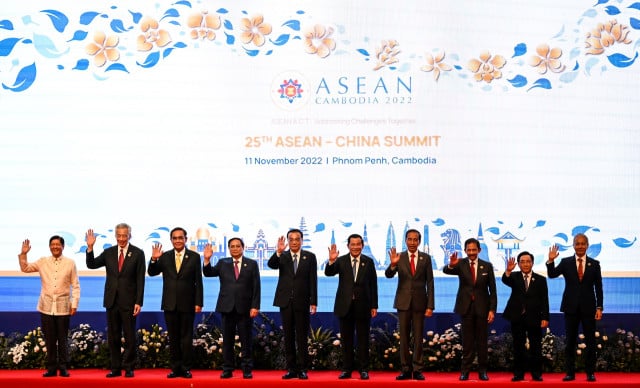 November 18, 2022 1:29 PM