Khmer Enterprise Promotes Small Package Export among Local SMEs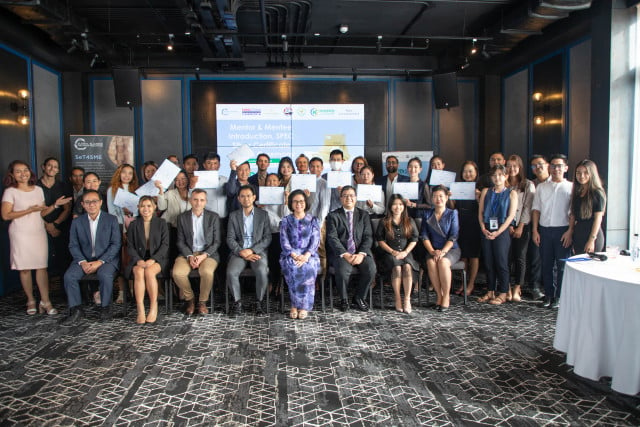 Cambodian SMEs are moving a step closer to exporting their products oversea through the Small Package Export Champions (SPEC) Program, supported by the Khmer Enterprise and Swisscontact in cooperation with EuroCham and Cambodia Women Entrepreneurs Association. It was launched on 28th June 2022, under the "Improving Small Package e-Trade for SMEs (SeT4SME)" Project, which aims at ​strengthening the capacity of key stakeholders in the small package export sector, thus making it more accessible, quicker, and more cost-effective for small package exporters to send parcels internationally.
"Digitalising business is one of the new strategies for market expansion which is aligned with the digital business pillar among the 3 pillars of Cambodia Digital Economy and Society Policy Framework 2021-2035 from Cambodia Royal Government. For this reason, Khmer Enterprise hopes this business trend will open new doors to increase sales​ and more package shipments from our local SMEs to the international market." Said H.E. Dr. Chhieng Vanmunin, CEO of Khmer Enterprise.
"We are happy to design the SPEC program with Khmer Enterprises and CWEA with the support from Eurocham. I am confident that the role models in SPEC will help other SMEs to expand their market internationally and efficiently enhance the small package export activities in the country. SMEs that join this program will be able to gain substantial knowledge of rules and procedures as well as the practicalities of exporting small packages to their target destinations. We hope the piloting that we are doing on SPEC is proven and SPEC continues as a key program for small package exports in Cambodia." Said Rajiv Pradha, Country Director, Swisscontact Cambodia. Global Alliance for Trade Facilitation Coordinator, Cambodia.
The Program has been supporting SMEs looking to ship small package consignments internationally and drive their export growth. Targeted SMEs are those running businesses in apparel, agriculture, handicraft, food processing, and logistics industries. The eligible products are produced locally and can be exported in small packages of up to 20kg as postal or express consignment, and are not listed in the prohibited and restricted items for exports. During the launching, SMEs expressed their appreciation for the opportunity to be part of the program and look forward to the next interventions of the SPEC.
"The event is good and a good stage for all stakeholders such as Swisscontact Cambodia, Cambodia Post, Khmer Enterprise, and many more stakeholders. If we are talking about solutions, the event really helped clarify the next steps in documentation and processes. Opportunity is always ahead, and we can really push this initiative to the next level." Said Ms. Seng Takaneary, Founder of Sentosa Silk.
"The event is really good and I'm really happy that there's a platform for us to share our ideas. The activities are very interesting, allowing participants to participate fully," said Sokunthea Hor, Sokunthea Natural Rice.
Selected SMEs have been onboarded into the e-Commerce platform and trained in logistic documentation, specifically cross-border e-trade and product design for the export market. They will then be undergoing mentorship in which they will export their products to specific markets. And finally, 15 SMEs will be certified as the export champions in both silver and gold certificates, and 3 top SMEs will receive grants through the final pitch.
About Khmer Enterprise

Khmer Enterprise, established by the Ministry of Economy and Finance (MEF), aims to mobilize, invest and manage resources to support the development of a vibrant entrepreneurial ecosystem in Cambodia, thereby promoting entrepreneurial activities driving innovation and value-added creation in Cambodia's economy. Khmer Enterprise has the vision to become the national platform for promoting entrepreneurial activities in the four priority sectors: ICT focuses on tech start-ups, service focuses on hospitality and logistics, agriculture focuses on agro-processing for domestic consumption, and agriculture for export, and lastly, manufacturing focuses on import substitution.


Related Articles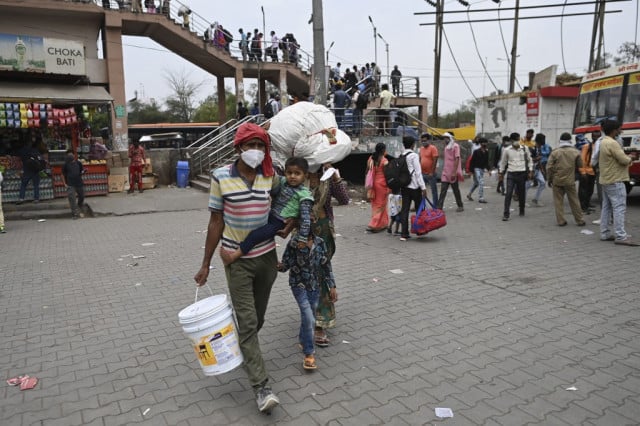 November 10, 2021 3:30 PM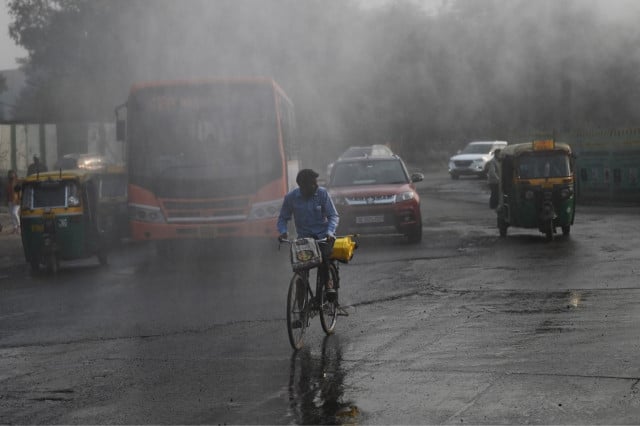 November 17, 2021 4:25 PM