Khmer Martial-Art Athlete Darek Bidaut Obtains Cambodian Citizenship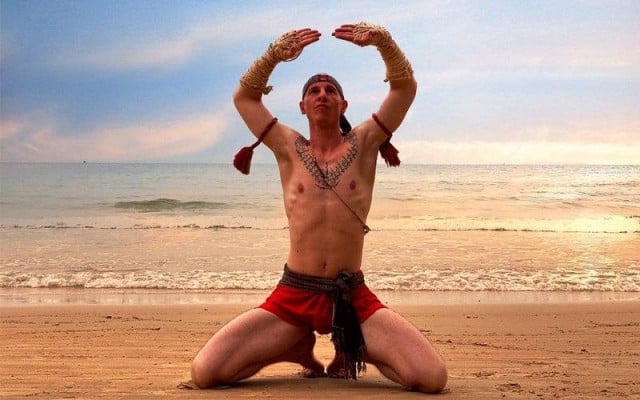 The French national has been training in Cambodia for five years

PHNOM PENH--Darek Bidaut who came from France five years ago to study Khmer martial arts, has officially obtained Cambodian citizenship.

"I'm very happy, really happy," Bidaut said in interview.

In the early 2010s, Bidaut happened to see in action Bird Kham, a Cambodian Pradal Serey fighter. The Frenchman, who had trained in the Chinese martial-art Kung Fu, was fascinated by this Cambodian martial art.

So Bidaut decided to come to Cambodia to study with the Cambodian masters. He arrived five years ago and, since then, has learned the Khmer language and taken the Khmer name Chan Rithisak.

The French/Cambodian athlete, who has also studied the ancient Cambodian martial-art Bokator, has taken part in numerous Cambodian martial-art events in the country.

He is the owner of the Prodal Fight and Fitness Studio in Phnom Penh.
Related Articles