Khmer-Muslim Journalist Defies Gender Bias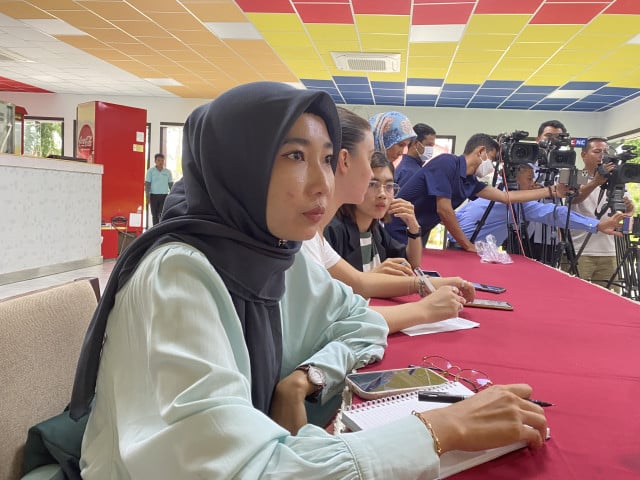 September 18, 2022 6:30 PM
PHNOM PENH – Khmer-Muslim Isa Hasanah has achieved her dream of becoming a journalist despite being unrecognized for her work and disrespected by males in the same field. She wants to see more Cambodian-Muslim females become journalists.
Hasanah, 24, began her career as a journalist in 2020, starting as an intern writing agriculture news. The topic is completely different from her major in international relations.
"I really love being a journalist because we learn so much by getting the latest news fast," she said.
The media institution she works for is like a school that has seniors to teach her everything from writing articles to finding information, how to interview sources and how to write comprehensive news.
She has sought to learn from training courses. Studying and practicing every day has given her the ability to work effectively as a journalist on PNN.
However she often hears people say that women are not fit to be journalists.
"My challenge is to go to the provinces or to cover news where I am the only female among many male journalists. I used to be mocked by male journalists and they did not recognize my work."
Prejudice and traditional stereotypes affected her deeply. "No matter what religion. We all have the same skills," she said.
She no longer thinks much about gender discrimination and works hard to do her job well. Hasanah has gained a lot of knowledge in life, work experience, and people in society.
She encouraged all Cambodian Muslim women to have the courage to participate in social activities in addition to working in their community.
Related Articles