Khmer Win Party President Is Arrested for Action regarding Cambodia-Vietnam Border Issues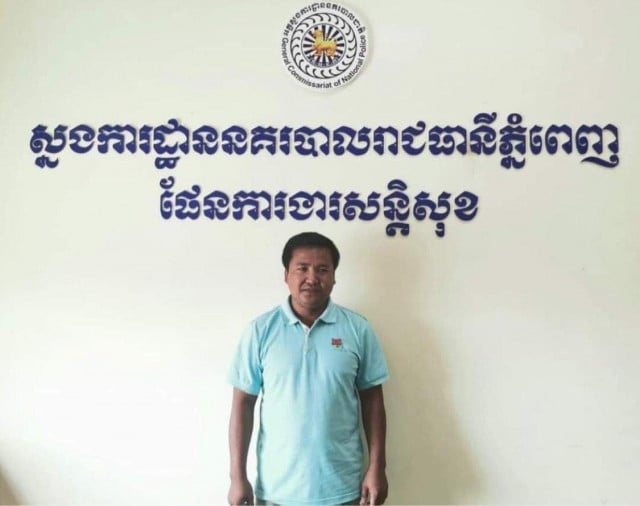 Phoung Vantha
August 14, 2020 12:06 PM
Soung Sophorn had also joined a demonstration and was planning another to free jailed leader Rong Chhun

PHNOM PENH--Khmer Win Party President Soung Sophorn was arrested by the Phnom Penh police authorities on Friday afternoon (Aug. 14).
San Sok Seiha, spokesman for the Phnom Penh Municipal Police, said that he had been brought in for questioning as ordered by the prosecutor for having distorted facts regarding border issues.
Sophorn is now being detained by the police and has not yet been sent to court, he added.
On Aug. 10, Sophorn took his party officials to visit people along the Vietnamese border in Ponhea Krek District's Trapaing Phlong Commune in Tboung Khmum Province.
He also joined on Aug. 13 protesters at the Phnom Penh Municipal Court who had gathered to demand the release of Rong Chhun—a prominent trade unionist arrested earlier this month for allegedly criticizing the government regarding its border negotiations with Vietnam which, according to some people, have led to Cambodians along the border losing land to Vietnam.
Chhun's Khmer Win Party had also requested from the Phnom Penh municipal authorities the authorization to lead a demonstration and a parade at Freedom Park on Aug. 16, 20, 23 and 30 to request Chhun's release. City Hall rejected the request on the grounds of having to maintain public order and in case this could contribute to spreading the Coronavirus Disease 19 (COVID-19).
Related Articles