Kim arrives in Vladivostok for summit with Russia's Putin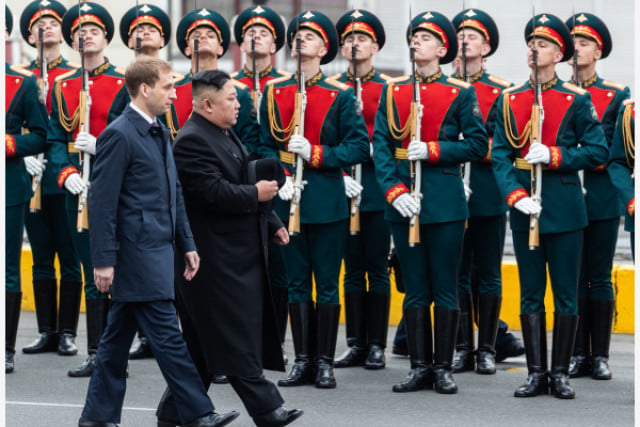 Thmey Thmey
April 25, 2019 3:17 AM
PYONGYANG, April 25 (Xinhua) -- Kim Jong Un, top leader of the Democratic People's Republic of Korea (DPRK), on Wednesday arrived in Vladivostok, a Far Eastern city of Russia, the official media Korean Central News Agency reported on Thursday.
The report said a private train with Kim Jong Un on board pulled in at the Vladivostok railway station at 18:00 local time (0800 GMT). According to the report, Kim is set to meet with Russian President Vladimir Putin on Thursday.
This will be his first ever summit with Putin since he became top leader of the DPRK in late 2011. The two leaders were supposed to discuss bilateral relations and the denuclearization of the Korean Peninsula.
Kim was greeted at the railway station by Minister of Development of the Far East and Arctic of Russia Alexandr Kozlov, Vice Foreign Minister Igor Morgulov, Governor of Maritime Territory Oleg Kozhemyako and Russian Ambassador to the DPRK Alexandr Matsegora.
There was a ceremony for welcoming Kim to visit the Russian Federation and Kim reviewed the guard of honor of the three services of the armed forces of the Russian Federation, the report added.
(Source: Xinhua)
Related Articles