King and Queen Mother Head to China for Medical Checkups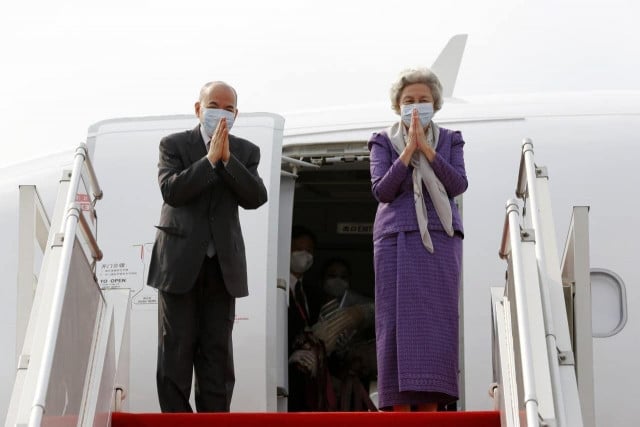 Torn Chanritheara
April 1, 2020 2:25 AM
As the Cambodian government seeks to grant itself unlimited power through the new state of emergency law, the King – who was expected to sign the bill – has left for China with the Queen Mother to receive medical treatment.
PHNOM PENH--King Norodom Sihamoni and Queen Mother Norodom Monineath Sihanouk on Wednesday left for China to undergo medical checkups. This comes as new legislation granting the government sweeping powers is set to be fast-tracked through the National Assembly and the Senate.
In letter signed March 31, the King said that during his absence Say Chhum, President of Senate, will serve as acting head of state and will perform the constitutional duties of the King.
The King and Queen Mother's trip came as the government moves ahead with plans to enact a new law on declaring a state of emergency in Cambodia. Ostensibly this legislation is being billed as a move to stop the spread of novel coronavirus 2019 (COVID-19), but a leaked draft of the law shows serious curtailments to civil rights.
Yesterday, the Standing Committee of the Cabinet passed the draft law on governing the country during a state of emergency. The draft law will be sent directly to the National Assembly for adoption, bypassing the cabinet in a divergence from normal legislative procedure.
If the National Assembly approves this law, then it will be forwarded to the Senate. After the Senate gives its consent, it will be sent to the Constitutional Council to check for elements of the bill that may be deemed unconstitutional. The final step is for the King to sign it into law.
This means that Chhum, vice president of the ruling Cambodian People's Party, may sign this draft into law in his capacity as acting head of state if the law is passed while King Sihamoni is in China.
As of April 1, the total confirmed cases of COVID-19 remains at 109. The Ministry of Health have said that two patients have been discharged, raising the total number of recoveries to 25. The other 84 infected case are still receiving treatment in hospital in Phnom Penh and provincial referral hospitals around the country.


Related Articles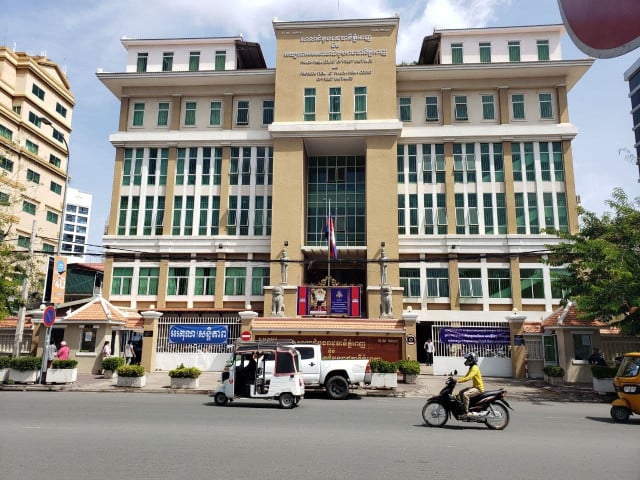 February 23, 2021 1:20 PM