King and Queen Mother to Visit China for Routine Health Checkup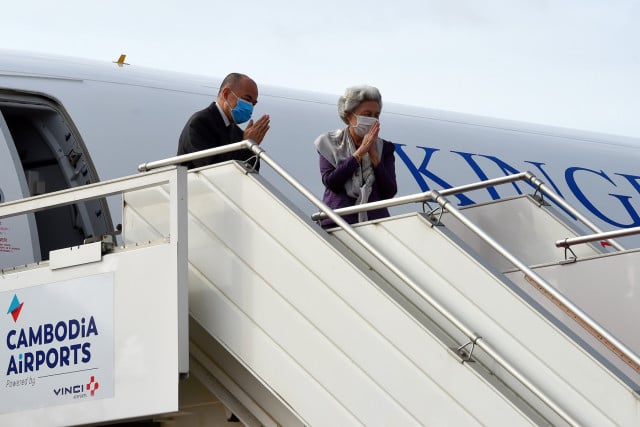 PHNOM PENH--Cambodian King Norodom Sihamoni and Queen Mother Norodom Monineath Sihanouk are set to depart for China on August 28th for their regular medical examinations.

According to a letter issued on August 26, His Majesty informed the public that during his absence, Senate President Say Chhum will serve as the acting head of state.

The king's trip to China is scheduled a week after he presided over the opening of the first session of the 7th legislature of the National Assembly. This paved the way for the formation of a new government under the premiership of Hun Manet, the son of former Prime Minister Hun Sen.

King Sihamoni usually travels to Beijing to have his health checked by Chinese doctors twice a year, with the latest trip taking place in February 2023.
Related Articles