King Norodom Sihamoni Thanks Unesco for its Support of Cambodia and its Role on the World Stage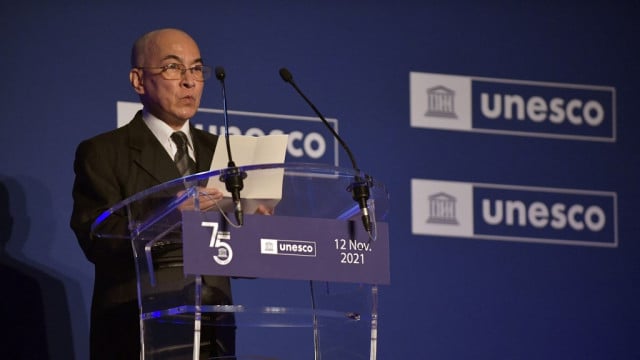 He also stressed the importance of Unesco addressing people's privacy and other issues raised with the use of computer technology
PHNOM PENH--King Norodom Sihamoni on Nov. 12 conveyed Cambodia's support for Unesco's ongoing efforts to assist governments around the world address today's major challenges such as education policy and ethics related to the use of technology and particularly artificial intelligence.
In a speech delivered during the celebrations marking Unesco's 75th anniversary in Paris, King Sihamoni mentioned that he was especially happy to be there as he had represented Cambodia at Unesco from 1993 to 2003.
Stressing that he was speaking on behalf of Prime Minister Hun Sen and the Cambodian government, King Sihamoni then thanked countries whose efforts led to the signing of the Paris Peace Agreements on Oct. 23, 1991, which put an end to war in the country.
"France and Indonesia co-presided the Paris Peace Agreements signed exactly 30 years ago as part of the United Nations," he said. "Their efforts, along with those of my august father, the late King Norodom Sihanouk, are inscribed in the finest chapters of nations' history."
Since its establishment on Nov. 16, 1945, Unesco has been playing a growing role, assisting countries to tackle common global challenges, King Sihamoni said. The increasing number of countries signing in with Unesco reflects the dynamism and relevance of the organization that, at first specializing in education, has managed to evolve and also address the planet's issues, recommending global and coherent visions.
This has included Unesco launching a worldwide study on the theme of "[r]einventing Education," King Sihamoni said. "If education consists of offering human beings' intelligence what is the most advanced in knowledge, I don't doubt the validity of the report."
He then mentioned Unesco's role in contributing to protecting people's rights while enabling them to reap benefits from the growing use of artificial intelligence.
"[W]hich other forum apart from Unesco would be able to protect humanity from the possible deviances of artificial intelligence use and face this challenge to the survival of people and their freedom," King Sihamoni said.
Despite its vital role, the growing utilization of artificial intelligence has also raised concerns among nations over the unethical use of it, threatening privacy and safety as well as the security of people.
Therefore, the Unesco general conference at its 41st session, which will last until November 24, is also anticipated to adopt the first global framework on the recommendation on the Ethics of Artificial Intelligence—the legal instrument that will offer countries the first-ever global guidelines on ethics of the development and deployment of artificial intelligence.
King Sihamoni concluded his remark by thanking Unesco for establishing the International Coordinating Committee of Angkor, an organization through which the National Apsara Authority works with international teams to restore monuments in the Angkor Archeological Park.
And today, Unesco also supports the restoration of Cambodia's Preah Vihear and Sambor Prei Kuk monuments, the king added.
Related Articles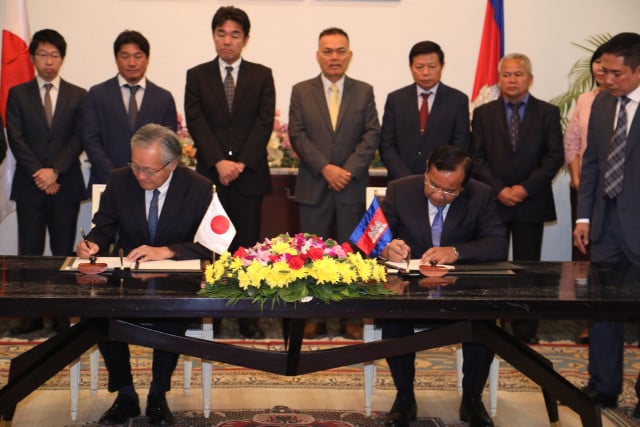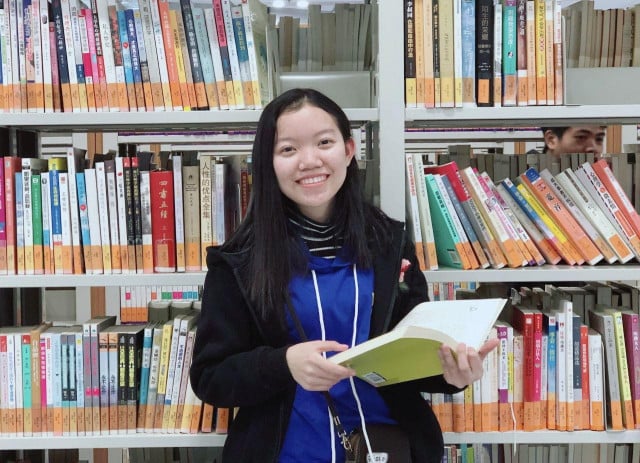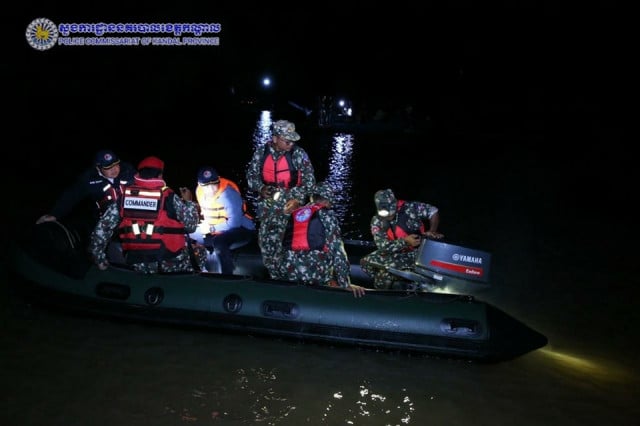 October 14, 2022 10:25 AM