King Sends Condolences on Death of UK Queen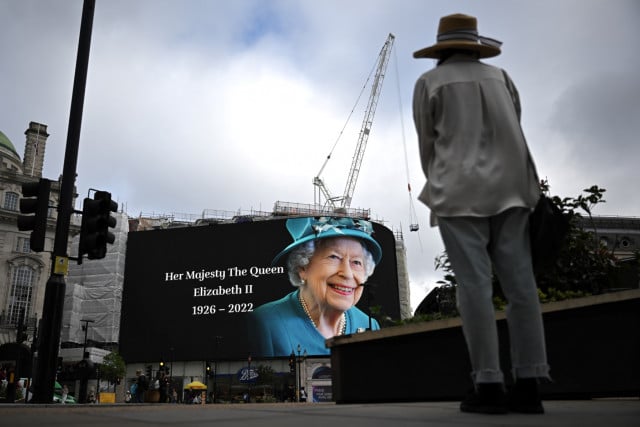 September 9, 2022 6:00 PM
PHNOM PENH – King Norodom Sihamoni and Queen Mother Norodom Monineath Sihanouk have expressed condolences and sympathy for the passing of Queen Elizabeth II, Britain's longest-reigning monarch.
Queen Elizabeth passed away on Sept. 8 at Balmoral Castle in Scotland at the age of 96.
"We pay a respectful homage to the Memory of Her Majesty Queen Elizabeth II, the longest-serving Head of State in the world, who shall be remembered for her great and constant devotion to her motherland. May her soul rest in peace," King Norodom Sihamoni said in a statement issued on Sept. 9 to King Charles III, her oldest child, who inherited the throne.
"Our thoughts are with Your Majesty and the nation of the United Kingdom."
Elizabeth succeeded her father, King George VI, who died on February 6, 1952. She took the title Elizabeth II.
According to English law, Queen Elizabeth was crowned as she was the successor. The coronation took place on June 2, 1952. She married Prince Philip in 1947 and has three sons and a daughter.
Related Articles