King Sihamoni urges Cambodians to plant trees, inviting newlyweds to do so at their weddings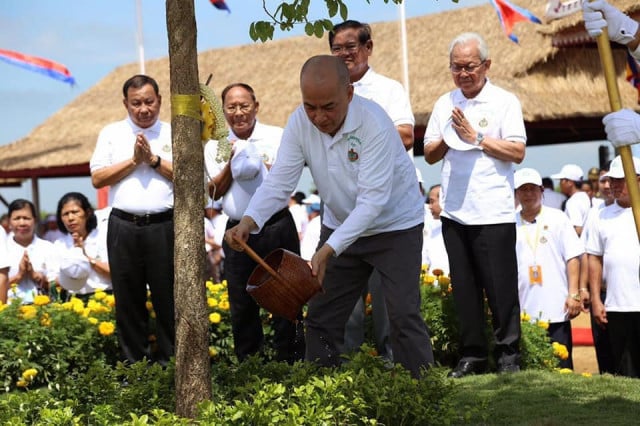 Themy Thmey
July 9, 2019 9:40 AM
Cambodia has been celebrating National Abor Day since 1952
PHNOM PENH--King Norodom Sihamoni Tuesday appealed to Cambodians to plant more trees to help reduce deforestation and prevent climate change.

Speaking during the National Abor Day celebrations in Kratie Province's Sambor district, King Sihamoni said that all Cambodians should work together to protect the country's forest and natural resources in order to achieve sustainable development.
"Cambodian patriots, please help prevent and end all illegal logging, deforestation, poaching," he said. "[A]nd help prevent forest fires to preserve our forest resources for the sake of our children and the next generations."
King Sihamoni encouraged people to plant many varieties of trees including the palm tree, which is Cambodia's national tree.
"I would like to appeal to all venerable and local authorities, and to Cambodian compatriots across the country to join together and plant all kinds of trees including palm trees at pagodas, in public spaces, at resorts, along the roads as well as on farmland," the king said.
This will provide a great many benefits including, King Sihamoni said, "[s]hade and shelter for human beings and animals, construction material, and it will also improve land fertility.
In addition, this will contribute, the King added, "to reducing trees being cut down, help protect from the wind as well as curb climate change."
King Sihamoni also encouraged newlyweds to plant trees in "wedding gardens," those green spaces created by the Forestry Administration.
Cambodia has been celebrating National Abor Day since 1952, that is, during the reign of the late King Norodom Sihanouk, the father of King Sihamoni.
To mark National Abor Day last year, trees were planted over 50 hectares in Kampot province.
Related Articles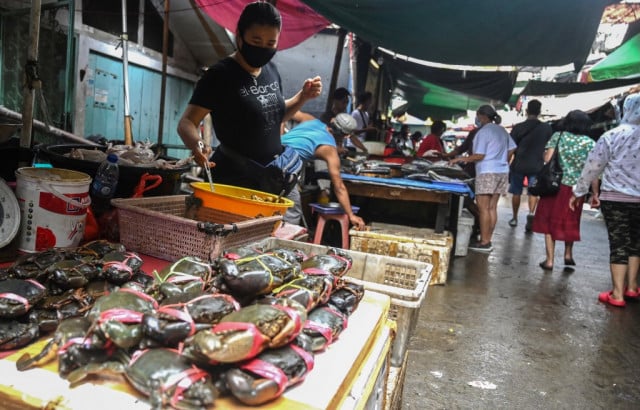 February 22, 2021 7:33 AM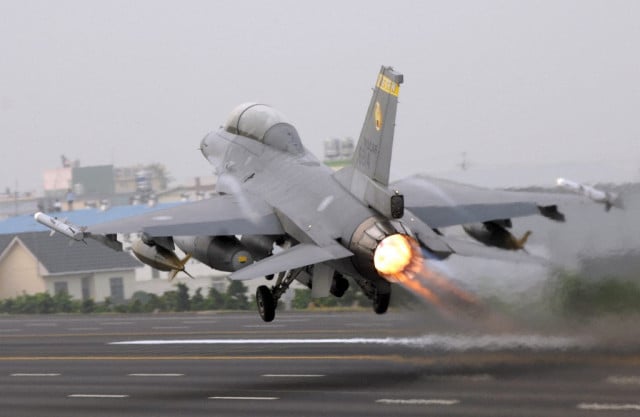 November 18, 2020 4:36 AM