KINGTEL plan to build 3,000 base stations of 5G in Cambodia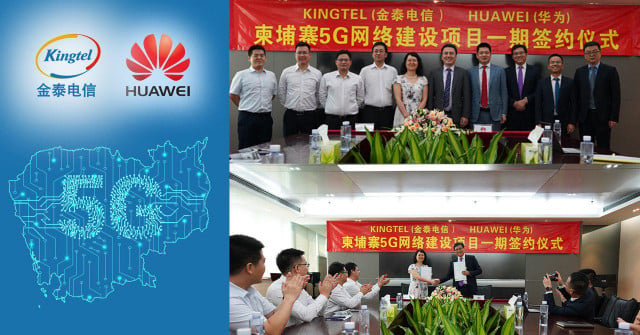 Thmey Thmey
October 3, 2019 8:21 AM
On September 27, 2019, Kingtel Communications Limited and Huawei Technologies Co., Ltd. held a signing ceremony of Kingtel's 5G SA (Stand Alone) network construction project in Shenzhen participated by Kingtel's top management - Ms. Yang Jianping, CEO; Mr. Bai Yingkui, CTO; Mr. Zhang Chengjun, Vice President and Huawei's top management - Mr. Liu Kang, President of Huawei Packet Core Network Domain (Huawei Headquarter); Mr. Yao Yuya, CEO of Huawei Technologies (Cambodia) Co., Ltd.; Mr. Zhang Yanhui, CTO, and other managements.

KINGTEL has a master plan to build 3,000 base stations of 5G in Cambodia over 2 to 3 years including the first phase of 5G SA core network, transmission network and related technical equipment. It is expected that 5G SA network will be commercially available and accessible for more than 90% of Cambodian population by the end of 2020.
Ms. Yang Jianping, CEO of Kingtel said that Kingtel and Huawei had built a 4G network with a certain scale and effective operation in Cambodia to meet requirement of users in Phnom Penh, Sihanouk Ville, Siem Reap, Battambang, Bavet, Poipet and other major towns. "This year is the first year of 5G! Kingtel has sufficient and high-quality 5G continuous spectrum and Huawei has first-class technology and equipment. Through sincere cooperation of both sides and hard work of elite teams, we are sure to build a high-quality and high-performance 5G SA excellent network", she added. After signing the contract, we would immediately start the construction of 5G SA core network and 5G trial base station. We expected that by the end of 2020, 5G SA network would be commercially available and Kingtel would become the first operator in Cambodia leading new technology of 5G SA.
Mr. Bai Yingkui, CTO of Kingtel said that the evolution from 4G to 5G was movement for better quality, not only realizing the improvement of network capacity, but also provided attractive business models for operators and customers. "5G is the latest technology that changes people's living standard and society. The construction of 5G network, especially 5G SA network, is more challenging. Kingtel and Huawei will successfully build a benchmark 5G SA network by using scientific project management concepts and controlling every construction segment according to international high standards", he added.
Mr. Liu Kang, President of Huawei Packet Core Network Domain and Mr. Yao Yuya, CEO of Huawei Technologies (Cambodia) said that they wanted to say a big thank to Kingtel for trusting on Huawei Technologies. Huawei would surely convert the trust into high-quality project to deliver effective results. Huawei had confidence and ability to successfully deliver this project under Kingtel and build it into a sample project of 5G SA.
Today's signing ceremony is the beginning of the construction of 5G network of Kingtel Communications Limited. In the next two years, Kingtel will continue cooperating with Huawei to build the first 5G SA excellent network in Cambodia and work together to bring a brilliant future.
Related Articles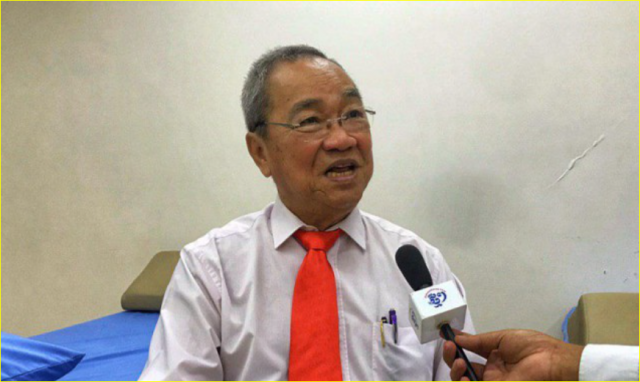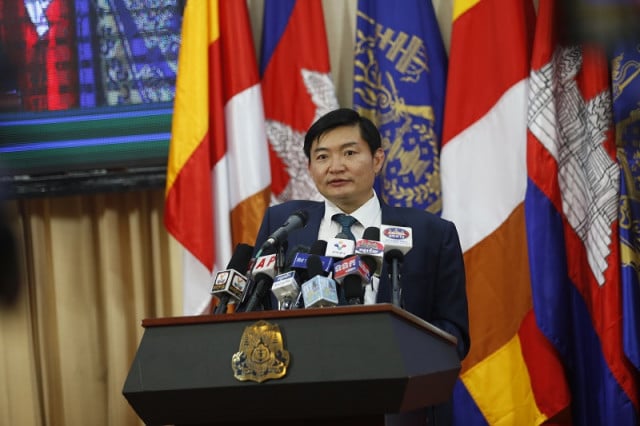 February 27, 2020 7:51 AM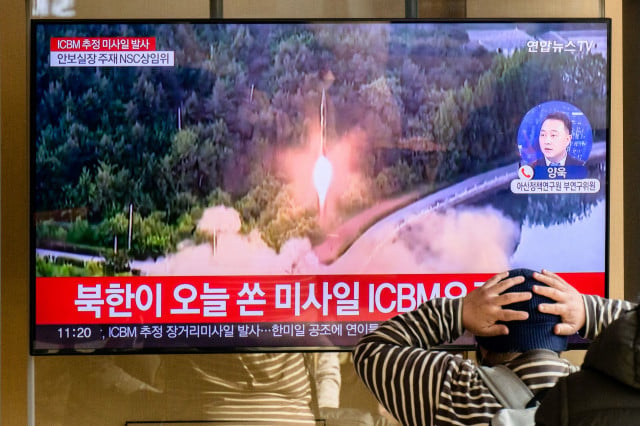 November 22, 2022 10:49 AM