Klaeng Ek, Traditional Kite Making Art, at Verge of Being Lost in Cambodia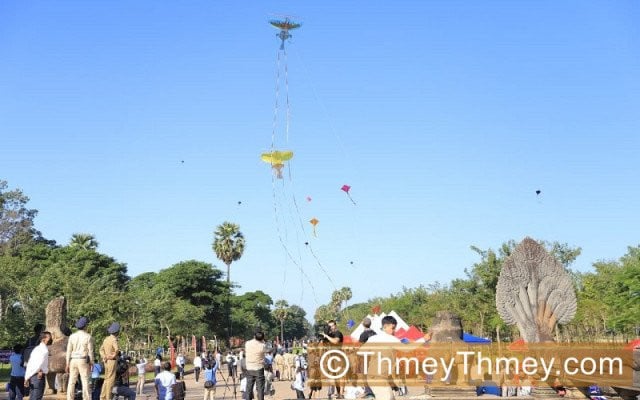 What remains of an older generation is attempting to pass the torch in Siem Reap Province to preserve the ancient art of kite making in Cambodia known as Klaeng Ek
SIEM REAP--The Angkor International Art Festival celebration that took place in Siem Reap Province from Dec. 10-12 saw the Ministry of Culture and Fine Arts host a range of traditional Cambodian arts, including Klaeng Ek—the ancient art of kite making.
A lifelong resident of Siem Reap Province, Chhum Mao, 61, was taught to make kites by his grandfather and now seeks to pass these skills on to the next generation to preserve the art of Klaeng Ek.
"I was around 7 years old when he [the grandfather] made a kite, and Klaeng Ek is generally big. So, I was there helping with passing items to him while he was making a kite. I was young so I memorized [the process of making one] easily," he said.
"When he flew it, I also watched him. I became interested in Khmer kites but not as a learner. I still remember [the making process] somehow," he added.
Klaeng Ek kites span around 1.6 meters and require proper techniques to make it said Mao, adding that good-quality bamboo is needed, which means carefully selecting the best bamboo stems.
He explained that the bamboo stems are split and dried in the sun for up to 30 days before being submerged in water for a week and then dried again for another 15 days. This hardens the stems and makes them work as the "bones" of the kite's structure, he added, saying that the kite's bones must be balanced for good flight.


"The measurement depends on its bones. The kite will fly well if the bones are measured equally," he said.
According to Mao, the elders just flew their kites in the fields after harvest season in January, but the Ministry of Culture and Fine Arts has since put on festivals to promote and conserve this abstract culture.
Roeung Sareth, acting director of the Department of Cultural Development at the Ministry of Culture, said the ministry has organized kite exhibitions every year, although COVID-19 has prevented them for the last two years.
At the Angkor International Festival of Art 2021, the kite exhibition was held in front of the Angkor Wat temple, but Sareth warned that the waning interest in Klaeng Ek means that it is a cultural element at risk of being lost along with an older generation.
"Kites are a part of [Khmer] abstract culture, which is on the verge of being lost and it's only elders who make Klaeng Ek," he said. "However, there are also young people interested in this, that's why we invite them and share [our] knowledge to them."
"If the elders are gone, this abstract culture is also gone with them," said Sareth.
As an elder, Mao said he is ready to pass his skills to the next generation, not just in Klaeng Ek, but also the Khmer shadow theater forms of Lakhon Sbek Touch and Lakhon Sbek Thom.
"Nowadays, I want to teach young people to make Khmer Klaeng Ek, and I have seen many of them want to learn. I want to conserve [Khmer kites making skill] because we wouldn't know how to do it if our ancestors did not instruct us," he said.
Related Articles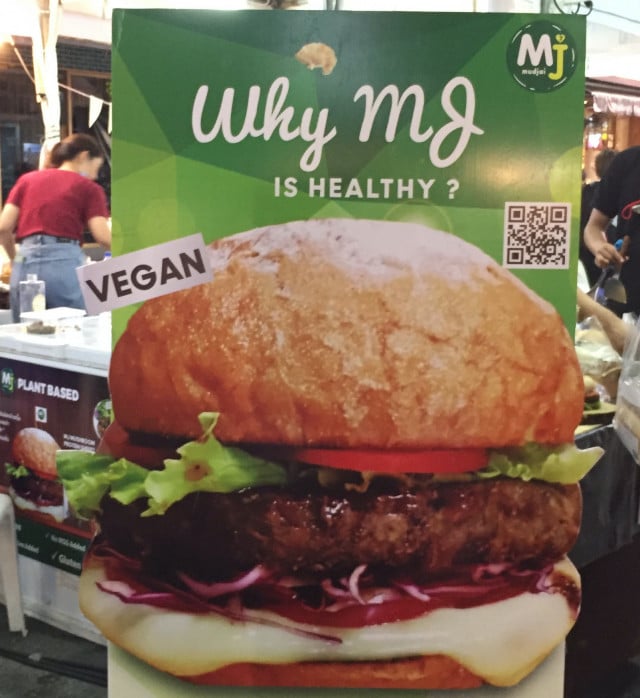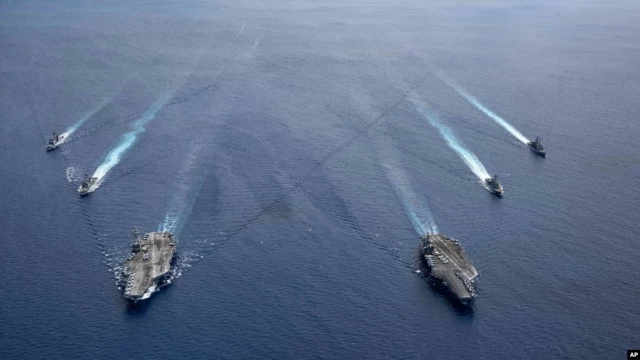 November 10, 2021 12:37 PM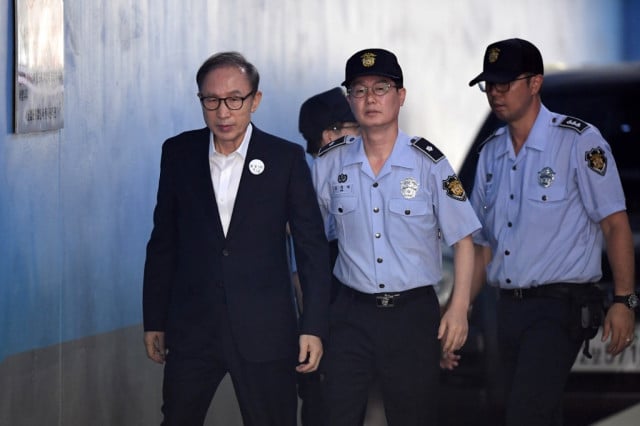 February 19, 2020 8:48 AM