Koh Kong Authorities Call for Oxygen Tanks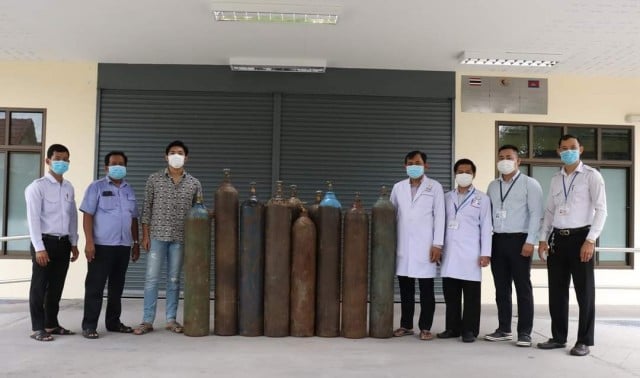 Elderly Covid patients put strain on resources
PHNOM PENH--Koh Kong Provincial Health Department says it needs about 300 more oxygen tanks to treat Covid-19 patients, who are mostly elderly with chronic illnesses.
Department director Toa Moeng said an increase in community outbreak cases had led to the need for additional treatment facilities.
The department has 200 large oxygen tanks but needs about 300 more. "If we have about 500 tanks, it will be easier to cope," he said.
The department has recruited 300 more volunteer doctors to help fight Covid-19.
He called on donors to provide more oxygen, hospital beds and personal protective equipment.
However, Health Ministry spokesperson Or Vandin said the ministry has the situation under control and is able to distribute enough oxygen to all provinces.
The ministry reported on July 9 that there were 988 new cases and 897 people having recovered. This brought the total cases to 59,045 with 50,917 recoveries.
Another 30 deaths were registered, bringing the total death toll to 855.

Additional reporting by Phoung Vantha
Related Articles