Koh Kong Authorities Detain Environmental Activists on Bike Ride
Phoung Vantha
June 3, 2020 9:48 AM
Deputy Governor of Koh Kong claims they should have asked for permission before cycling from Koh Kong to Phnom Penh.

PHNOM PENH--Authorities in Koh Kong on Wednesday (June 3) detained a group of youth activists as they embarked on a bike ride from Koh Kong to Phnom Penh in order to submit a petition to Prime Minister Hun Sen's cabinet. The bike ride was supposed to raise awareness of the activists' campaign "Save Koh Kong Krao Island and Protected Natural Areas," before it they were stopped by local police.

Members of the conservation group Mother Nature and other environmentalists were cycling to Phnom Penh at around 6.30 a.m. on the morning of June 3 when they were detained. According to Rin Rachana, one of the activists detained, the group was prevented from continuing their journey by police, who claimed they must submit to a test for Coronavirus Disease 2019 (COVID-19) at Trapeang Rung Health Center in Koh Kong District.

"When we arrived at the Trapeang Rung Health Center, our bike ride was banned by the local authorities—they told us originally that we were only stopped for a COVID-19 test, but then they took our bicycles. However, we weren't tested, they just took our temperatures," Rin Rachana said.

"Although we don't have any bikes to travel anymore, we will continue to Phnom Penh on foot," she added.

Rachana said that the campaign is to call on the government to protect Koh Kong Krao, where a range of development projects threaten the future of the island's dense forests.

"I used to go there a lot, but if this area is developed and built upon, we will lose forests and wildlife, it's very concerning," Rachana added.

Deputy Governor of Koh Kong province Sok Sothy said that authorities prevented the group's bike ride because they didn't ask for permission and had not cooperated with authorities, although Sothy failed to explain how the group had not cooperated.

"They cycle from Koh Kong to Phnom Penh without asking permission, we need them to ask and get permission from the law by notifying us," he said.

Despite authorities having confiscated the group's bicycles, the campaign to save Koh Kong Krao Island will continue as scheduled from June 2 to June 4.


Related Articles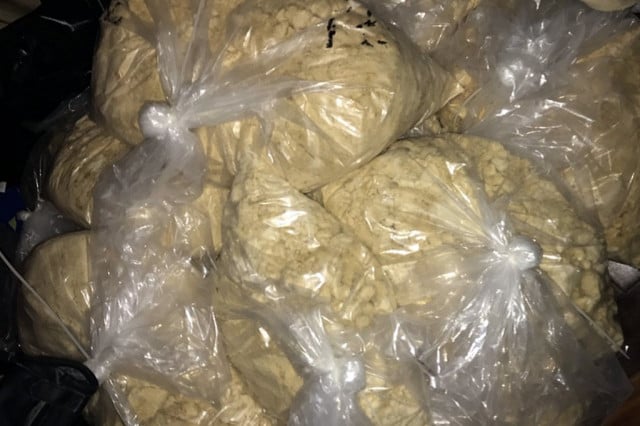 September 11, 2020 7:42 AM