Koh Rong Evacuated as Extreme Weather Strikes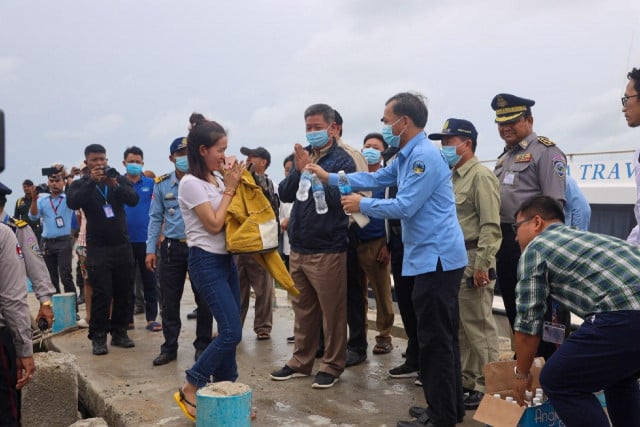 Phoung Vantha
August 5, 2020 12:07 PM
Sinlaku created strong waves and saw trees blown down across the island prompting authorities to evacuate the island.
PHNOM PENH--Some 621 tourists were evacuated to Sihanoukville after Koh Rong island was struck by strong and waves caused by storm Sinlaku.
The Preah Sihanouk Provincial Administration stated that 621 people were evacuated using three speedboats traveling back and forth between the island and the coastal city of Sihanoukville on Aug. 4, 2020.
Preah Sihanouk provincial hall spokesman Kheang Phearum said that authorities have decided to completely close sea travel from Aug. 5 until further notice.
Authorities will continue to evacuate the remaining inhabitants of Koh Rong island to Sihanoukville when the weather is favorable, he added, noting that a small number chose to stay behind.
The Ministry of Water Resources and Meteorology announced that Cambodia will face more rain of varying intensity from Aug. 5 to 11.
On Aug. 1, a tourist boat sank into the sea near Koh Rong island, but all 15 people aboard were rescued.
Related Articles