Koh Sdach: Fishing, Diving or just Relaxing off the Coast of Cambodia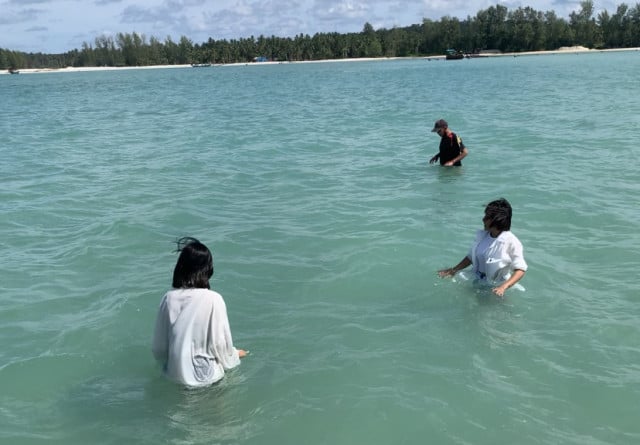 The island has been a favorite outing among local and international tourists for some time
KOH KONG - - Koh Sdach is an archipelago of small islands off the coast of Cambodia in the Gulf of Thailand. For years, these islands, which include Koh Reak Reay, Koh Smach and Koh Khmoch, have attracted Cambodians and foreign visitors eager to dive to see the corals or to fish as the area is known for spectacular fishing.
From Phnom Penh, it takes about five hours by bus via National Road 4 and National Road 44 to reach Koh Sdach Port, and then another 15 minutes by boat to get to Koh Sdach Island, which is part of Koh Kong Province.
Upon arrival, tourists will see a fishing village with large fishing boats and the floating houses of some of the local residents.


In the past, Koh Sdach villagers did not receive tourists. They strictly focused on fishing and selling their catch in Phnom Penh and other parts of Cambodia as well as in Thailand.
Today, some villagers will take visitors eager to fish to waters with a rich variety of fish. And to those who have never fished but would like to try, they will teach basic techniques.
Villagers are also happy to take to a perfect sandy shore the visitors who wish to spend time on a nice beach and swim in clear waters.
Fishermen return to the island and unload their nets around 5 pm. Visitors planning a barbecue in the evening can then buy fish and seafood directly from them so they can treat family and friends.
Above all, what can't be missed when one goes to the island is diving. Beneath the clear water are corals of various types and shapes. Many small fish swim among them just like butterflies fly among flowers on land.
For those wishing to spend the night on Koh Sdach Island, accommodation start at around 100,000 Riels ($25).
Related Articles