Kroojchmar: A Children's Magazine in Cambodia created by A French Women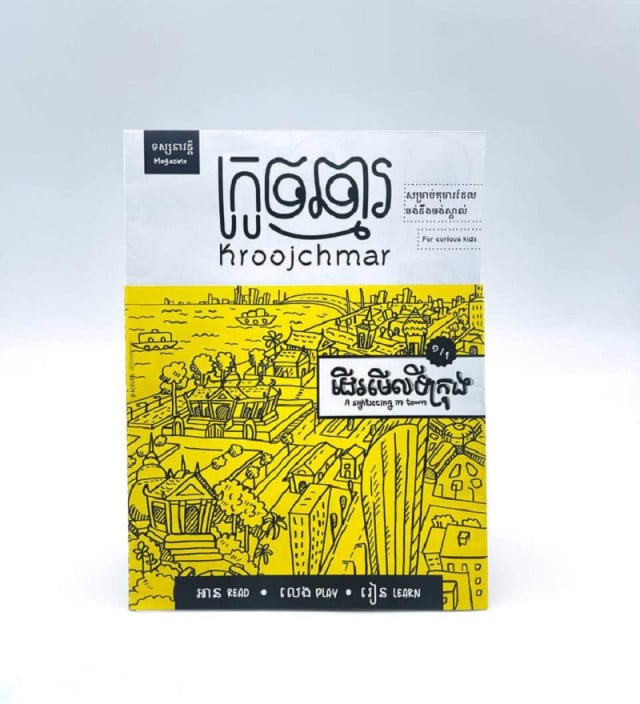 How can we make children aware of design and creation in an age where screens are omnipresent in our daily lives? This is the challenge taken up by Dorothée Etienne, co-founder of Kroojchmar magazine. This French designer has been working in Cambodia since 2013. A year and a half ago, she embarked on the Kroojchmar project, with the aim of allowing Cambodian children to be inspired while enhancing the imagery of their country.
Kroojchmar is a children's magazine written in both Khmer and English. It offers an introduction to the world of creation, through manual activities carried out within the magazine. Indeed, it is presented in the form of a very large black and white page, folded in A4 format so that the child can, by unfolding it, discover it by himself.
lepetitjournal.com spoke to Dorothée to discover the secrets of the magazine.
Hello Dorothée, what was your background before embarking on the Kroojchmar adventure?
Hello, my name is Dorothée Etienne, I am a designer. When I introduce myself as such, people often ask me "designer of what? I come from a product design background and gradually moved towards creative strategy. When I started working in Cambodia, in 2013, I was accompanying artisans on the development of their brand through the creation of new products that highlighted their history, values and know-how. I had the chance to work with small local structures (Watthan artisan, Il Nodo...) but also with big NGOs (Phare, Sipar or PSE / Le cartable de Chenda).
In parallel to these projects, I taught design at the Phare School of Applied Arts in Battambang and at the Limkokwing University in Phnom Penh. For the last three years, I have moved away from the product to work more on strategy, upstream of the creation. I design creative campaigns with the Behaviour Change agency 17 Triggers for clients such as Unicef, the World Food Program and Better Factory Cambodia. We are interested in the way people live, eat, or care, what motivates them or keeps them away from certain practices, to better disseminate prevention messages, recommendations or services.
And of course, I am now co-founder of the magazine ក្រូចឆ្មារ / Kroojchmar. Since March I have been working full time on this project.
What was the basic idea when you created Kroojchmar? What inspired you?
This magazine was born out of observations I have made over the past few years in Cambodia. First of all, I noticed the growing interest in integrating arts and creativity in education. Indeed, the public school is progressively implementing an arts programme in its curriculum. I also observe a strong attraction to STEAM subjects (science, technology, engineering, arts and mathematics). The letter "A" has been added recently to underline the place given to the arts in this teaching by doing.
However, there are few resources available in Khmer to raise awareness of design and creativity in general. The country used to have a few children's magazines in Khmer (TamTam, Khmer times kids, Little scientist...) but they no longer exist, which means that today ក្រូចឆ្មារ / Kroojchmar is the only children's magazine available in Khmer and English. It is in this sense that our magazine is designed, which may seem obvious, but it is important to me to underline it.
Our authors are Cambodian and write all their texts in Khmer, thus respecting the tone, poetry and intelligence of their language. The content is then translated, in a second stage, into English to respond to the growing interest in this international language and to widen the spectrum of our readers.
Finally, we have also noticed that screens are becoming an important part of children's entertainment and even education. During the Covid period, some students were able to continue learning on the family phone. Without claiming to replace these screens, we want to offer an alternative to these media.
We advocate the development of creativity through manipulation, physical interaction, touch and making things.
This is why we are printed on paper and why we do not offer a digital format except, eventually, an audio version. The design of our magazine is an invitation to interaction and appropriation.
Tell us more about the choice of the magazine's name and logo, why Kroojchmar?
Kroojchmar means Little Citrus (Etymology: [krooj] citrus and [chmar] small). We were looking for a name that could express the creative sparkle, this dynamism of doing, in an extremely accessible way, with a childlike sound.
During our brainstorming, one of our authors suggested this name because it evoked the Khmer colloquial expression which means "children as small as small citrus fruits". The word [chmar] or [a-chmar] is also an affectionate diminutive that can be given to the youngest in the family. The sound of this word is also very close to the word [chma] which means cat, an animal with a sharp gaze that is not unrelated to our invitation to observe, be curious and attentive. Finally, the spelling of the word ក្រូចឆ្មារ / Kroojchmar convinced us; the curls of the two central letters naturally form these two small curious eyes, the leg of the letter [Mor] evokes a smile. We worked on this logo with the designer Thuokna SIN.
What is your objective with this magazine, which audience are you targeting?
The magazine Kroojchmar has two missions.
The first is to provide an affordable resource that stimulates the curiosity and creativity of children here in Cambodia. We do this by exploring Cambodian imagery, talking about objects, practices and customs that are unique to the country. We hope to arouse passions and perhaps vocations! This is why in each issue we invite a member of the creative community (graphic designer, stylist, architect...) to present their activity in simple words. We want to promote creativity as a real skill that can even be a future career.
Our second mission is to contribute to the visibility of the Cambodian creative community itself by promoting professional illustrators and authors and by offering them a high income for their participation in our magazine. Our ambition is to create a showcase for their work so that they can be contacted for future projects.
Designers are people who can imagine local solutions to improve people's lives and comfort. We want to contribute to the emergence, training and promotion of this community.
Tell us about the creation of the magazine, did you experience any difficulties?
In order to dedicate myself to the creation of this magazine, I took a leave of absence from my agency. This allowed me to have the time necessary to develop the project but also to present it as often as possible, and to benefit from the feedback and advice of people with different profiles. The main challenge came from the fact that I did not know the publishing sector at all. That's why I suggested early on to PRUM Kunthearo, a freelance writer and editor, that we start this project together. Her technical expertise was essential in order to better build on the classic publishing process and adapt it to a bi-monthly magazine format. Thanks to our respective networks, we quickly put together a team of illustrators and authors who were ready to embark on this still incipient adventure.


In the end, the hardest part was not having our model in our hands, because I had a vision of the object and its content quite early on, but making the model viable. I deliberately set myself the following economic challenge: very well-paid illustrators and authors up front but a final selling price that is as accessible as possible. To solve this equation, we need to have a maximum number of readers. So we try different strategies. Subscriptions are one of them, as they ensure that we have loyal readers for one year of publication (6 issues). We also introduce our magazine to schools or NGOs that are likely to subscribe in large numbers. Our prices are degressive, which encourages group subscriptions. Even a group of parents can form a team to obtain these advantageous rates.
We want as many children as possible to start the school year with our magazine, which gives us a very short period to communicate and convince schools and families. It is an extremely dynamic and motivating period.
You have shown your magazine to professionals and children. How was it received?
I presented the project very early on to the NGO Sipar to benefit from their expert eye and the team was immediately interested in our project. We had the opportunity to test our magazine in four villages where the NGO's mobile libraries operate. This allowed us to confirm the children's attraction to the content and the unusual format. The children spontaneously borrowed our magazine, even though it was mixed in with the beautiful coloured editions of Sipar, and during the interviews conducted a week later, all the children had used the magazine (read it, done the activities, coloured it...)
And all the children asked for our issue 2.
Moreover, half of them reported having used their magazine with their brothers and sisters, neighbours or parents, which confirms the great interactivity of our format. It also allowed us to improve a few details such as the design of our cover or the instructions for our activities. The fantastic thing about this project is that we are learning as we develop it and we have the flexibility to adapt to the feedback we get.
Since our presentation at the Book Fair in Siem Reap and at each meeting with potential clients, the feedback has been extremely positive. It seems that families were in demand for this type of support. And schools are even open to using our magazines in their art or language classes. At their request, we are going to develop a small facilitation guide so that teachers can easily appropriate our content.
What do you need today to develop Kroojchmar, are you looking for partners?
We are a business, not an NGO. We are not looking for a huge profit but a reasonable profitability. I am trying to launch this project with very little investment and without external financial support or advertising. What we need is curious readers in order to progressively lower the selling price of our magazine and thus spread our content to as many children as possible. In the long run, we hope to be marketed throughout Cambodia by small book shops that will make a profit, in short, to integrate the local market and participate in its economy.
The best way to support this project today is to subscribe! We invite families, but also schools and NGOs to contact us to see the layout of our first issue.
Other types of customers, a little different from our main target, can also allow us to reach this critical size. For example, one of our first orders was from a large hotel, which is very involved in supporting the local art scene, to offer our magazine to their young clients. Real estate agencies are also interested because it is an original way to welcome children and their families who move to Cambodia. Our content covers lesser-known aspects of the country that are not found in traditional tourist guides.
If you had to choose 3 words to describe your magazine, what would they be?
Curiosity, because it is the first sense we want to nourish, an attention to everyday life, to things and people around us.
Creativity, because we want children to use their great imagination to give shape to their ideas.
Cambodia, because we explore the unique imagery of the country; we depict people, practices and objects of everyday Cambodian life to better inspire and therefore create.
Kroojchmar magazine will be present at the Odom farmer market on Sunday 7 August 2022 in Phnom Penh. Come and discover it and subscribe!
Related Articles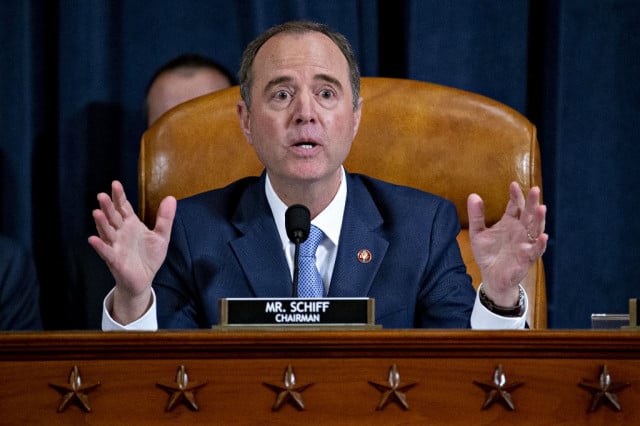 November 22, 2019 4:56 AM