Labor Ministry Reports 237 Factories Suspended Affecting More than 118,000 Cambodians
Lay Sopheavatey, Phoung Vantha
May 21, 2020 4:57 AM
Less than half of the suspended workers are registered to receive the government stipend as the pandemic cripples one of Cambodia's key industries.

PHNOM PENH--Heng Sour, spokesman of the Ministry of Labor, on May 21 confirmed that more than 237 factories have suspended their operations across Cambodia, with an estimated 118,475 workers affected. Sour did not explain how many Cambodians working in the garments manufacturing sector had lost their jobs and how many were still working but with reduced hours.

The Coronavirus Disease 2019 (COVID-19) pandemic has brought great disruption to the global supply chain, with a shortage of raw materials from China and a substantial drop in demand across Cambodia's top export destinations. The pandemic poses an existential threat to the garment manufacturing sector in Cambodia and has created a great deal of uncertainty for the estimated 850,000 Cambodians employed in factories across the country.

Sour went on to say that the government was still providing suspended workers with a $40 per month stipend via electronic payment service WING, with nearly 50,000 Cambodians registered to receive these payments. Sour did not clarify why more than half of the workers weren't registered for the government stipend.

As part of an agreement signed in April 2020, factory owners are to continue their payments of $30 a month to suspended workers, despite reports of some employers failing to hold their end of the agreement.

Ath Thorn, president of the Cambodian Labor Confederation said that as from his observation, many workers have received the $30 promised by the factory owners and even more had not been able to receive the $40 pledged by the government.

Thorn added that factory suspensions and closures will continue to increase as a result of the effects of COVID-19 as the pandemic remains a serious threat in the United States and across Europe.

This problem, he warned, would be compounded by the European Union's (EU) partial revocation of the Everything But Arms (EBA) preferential trading scheme.

While previously Cambodia has enjoyed quota and duty free access to the European market, a year-long investigation conducted by the EU found that human rights and labor rights abuses meant Cambodia would no longer be eligible for the EBA scheme, with tariffs scheduled to be applied as of Aug. 12, 2020.

It is unclear if the EU has any intention of delaying the scheduled tariffs due to the COVID-19 pandemic, but the additional costs of exporting from Cambodia coupled with the lagging demand for garments, footwear and travel goods pose serious problems to one of the country's key industries.


Related Articles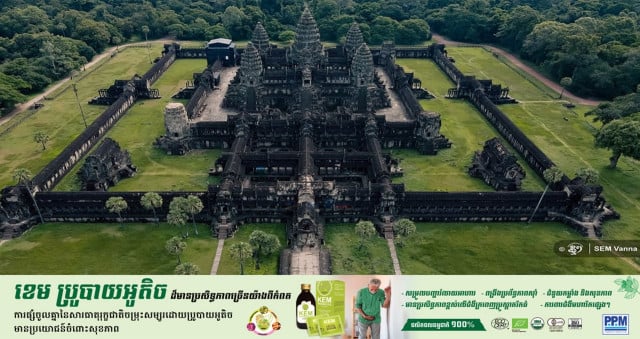 September 30, 2023 11:30 AM