Lack of Cashew Shells Fails Transformation Factory Plans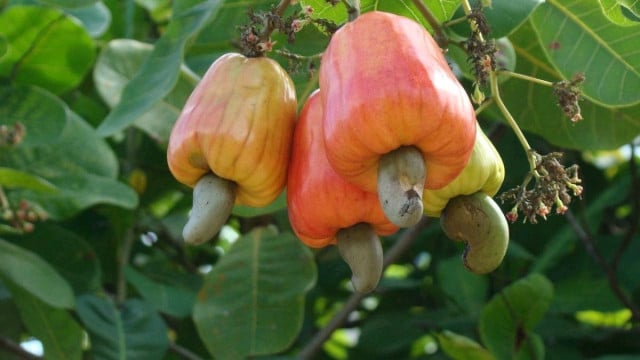 PHNOM PENH – A Japanese company is considering opening a factory to process cashew nut shells into fuel. But the country might not produce enough shells for the business to really take off.

In Lai Huot, the owner of Chey Sambo Cashew Nut Processing Handicraft and partner of Top Planning Japan Company (TPJ), said TPJ has successfully handled a preliminary study to process cashew shells into fuel in Cambodia.

But while it initially planned to open a shell-to-fuel factory later this year, the Japanese investors are concerned about a lack of raw materials.

"The lack of cashew shells is the main problem because our company cannot expand [its capacity]. To start processing cashew shells into fuel, we first need to find new markets for our nuts to be sure that we sell our products," said Huot.

"It wouldn't make sense to have the means to transform shells into fuel while not being able to sell our cashews. So, this is what we are considering, and we're looking for new investors."

Cashew nuts consist of two parts that need to be separated to be consumed. While the nut, which is the edible part of the fruit, represents only 30 percent of the cashew pod, the shell accounts for the remaining 70 percent and is often discarded.

But the shell contains a viscous and caustic substance that can be used as biomass fuels for clean power generation, if processed properly.

Some African countries have set up shell-to-fuel processing facilities, to make the best of that unused energy and help reduce the production cost of the processing of cashews.

In Burkina Faso for example, such a system helped reduced the processing cost of cashews by 83 percent.

If applied to Cambodia, the widespread transformation of cashew shells to fuel would benefit the farmers in many ways. In addition to increasing cashew production, it would likely create more jobs, increase the price of Cambodian cashews and encourage farmers to grow more fruits.

Such a move towards better use of cashew unused outputs would make even more sense since Cambodia is one of the world's biggest producers of the dry nut.

According to International Nut and Dry Fruit Association, the country produced 600,000 metric tons of raw cashew nuts in the 2021-2022 season, only second to India and Ivory Coast.

Other data from the Cashew Nut Association of Cambodia (CAC) even establishes that Cambodia produced over one million tons of raw cashews in 2021, which generated $1 billion in revenue.

Lack of cashew nut shells

In theory, finding cashew nut shells shouldn't be a problem to feed the shell-to-fuel industry.

But the vast majority – 98.5 percent – of the country's production is exported to Vietnam for processing, leaving tons of potentially useful shells out of the country.

The capacity of the processing industry should therefore be considerably increased to allow Cambodia to transform cashew shells into fuel.

So far, the country is only able to process a maximum of 20,000 tons of dried cashews, but it only processed 4,000 tons in 2022. The rest was mostly sent for processing in Vietnam, said CAC Country Director Uon Silot.

"Cambodia would need 30 to 50 cashew processing factories to supply enough shells for the fuel industry," he added.

Top Planning Japan is involved in Cambodia's cashew production since 2019, with a plantation and a small-scale processing factory starting operations that same year.

Because of unsuitable weather conditions, global production is expected to slightly decline in 2023, especially in Asia, which is more impacted by the effects of the El Niño phenomenon.

According to a CAC report, Cambodia produced 260,000 metric tons of fresh cashew nuts in the first three months of 2023, of which, 233,050 were exported to Vietnam.

Meng Seavmey contributed to the story.
Related Articles