Land officials detained on corruption charges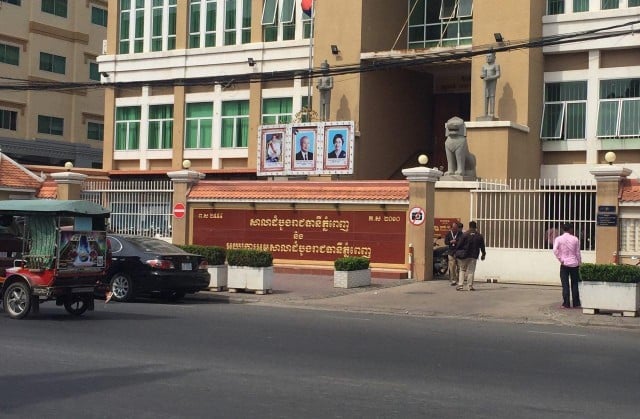 Thmey Thmey
August 1, 2019 10:37 AM
Corruption has been blamed for being a major obstacle for doing business in Cambodia

PHNOM PENH--Three Pursat provincial officials arrested last week in an alleged money extortion scheme have been formally detained pending further investigation and trial on corruption charges, a court official said Thursday.
Kuch Kimlong, deputy prosecutor and the Phnom Penh municipal court, said the trio were slapped with formal charges for abuse of power and corruption on Wednesday.
"They have been put under pre-detention after being charged by the prosecutor," Kimlong told Thmey Thmey.
The three detained officials are Liem Bunroeun, head of the province's cadastral office; Cheang Vuthy, a deputy-head in charge of construction; and Te Buntheng, from the One Window Service in the province.
They were arrested for trying to demand a US$100,000 bribe from several people who sought permits to carry out a construction project. Agents from the Anti-Corruption Unit (ACU) nabbed the trio at a restaurant in Pursat provincial town, where they had arranged for a meeting to collect money from the permit-seekers.
Following the arrest, Prime Minister Hun Sen ordered the ACU to step up its crackdown on any public officials who are involved with corruptions.
Corruption has been blamed for being a major obstacle for doing business in Cambodia. The country was ranked 161 out of 180 countries and territories surveyed in the 2018 Corruption Perception Index of Transparency International.
Related Articles