Large Number of Monks Develop Flu-like Symptoms in Battambang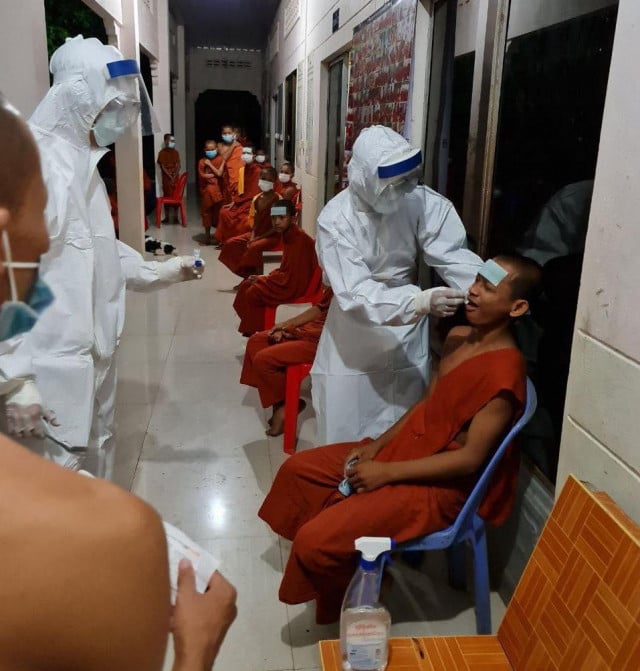 Phoung Vantha
September 14, 2020 4:32 AM
Battambang provincial health officials reported that some 46 monks have developed flu-like symptoms and are being tested for COVID-19.
PHNOM PENH--The Battambang Provincial Health Department on Monday (Sept 14) repoted that 46 monks in Svaydangkum pagoda have developed a fever, cough and runny nose over the last six days in Ek Phnom District, Battambang Province.
Voeung Bunreth, director of the provincial health department, said that experts took samples from 21 monks to test for Coronavirus Disease 2019 (COVID-19). A further 25 samples were taken earlier this morning.
Bunreth said that the 46 monks are being treated at Svaydangkum pagoda where they are being monitored and currently await the results of the COVID-19 tests. According to Bunreth, none of the monks are in a serious condition and some of them have already recovered.
The provincial health department is also searching for more monks who had close contact with those exhibiting symptoms, he added, noting that some monks came from other provinces and may have spread the virus through living together.
Since the first case of COVID-19 was identified in Cambodia in January 2020—a man who had flown from Wuhan in China to Preah Sihanouk Province—a total of 275 cases have been officially reported in the country. No-one has died of COVID-19 in Cambodia as on Sept. 14 and all but one patient officially diagnosed with the virus have made full recoveries.
Related Articles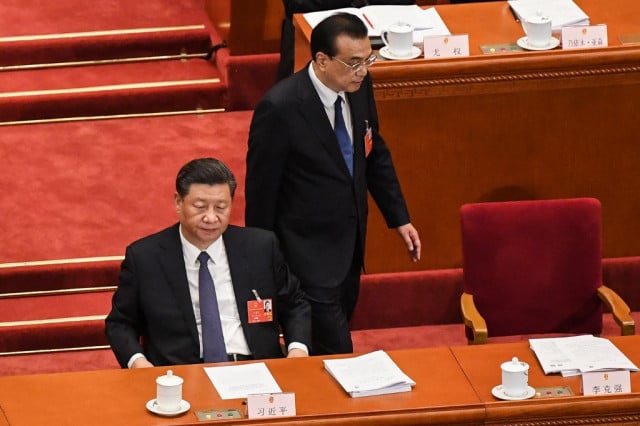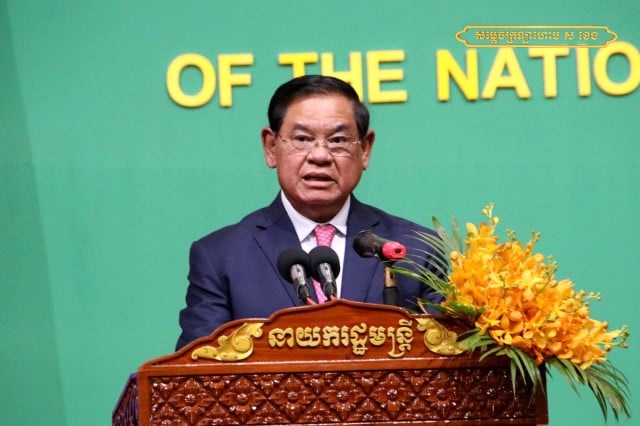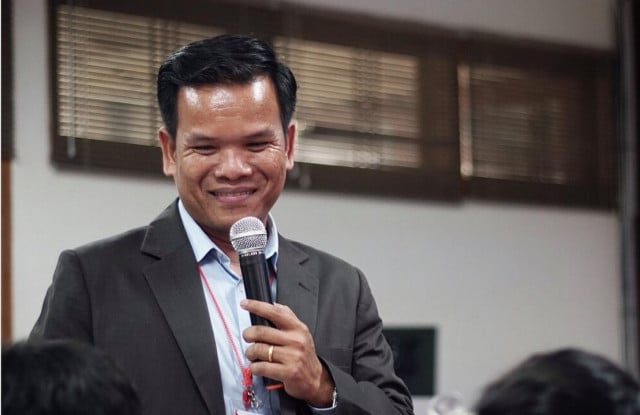 September 21, 2021 3:01 PM