Launch of Manaaki New Zealand Scholarships 2023 Selection Round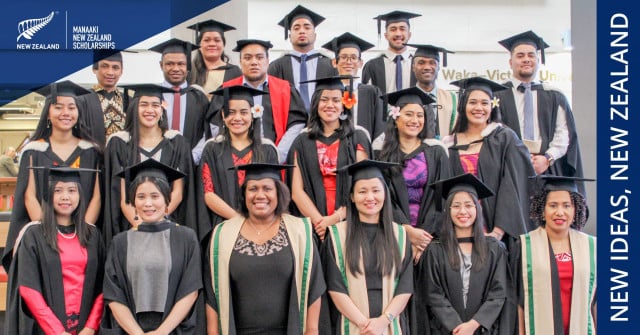 HE Jonathan Kings, New Zealand Ambassador to the Kingdom of Cambodia, officially announced the opening of the Manaaki New Zealand Scholarships (MNZS) 2023 Selection Round on 01 February 2023.
Ambassador Kings stated that the scholarships aim to empower individuals with the knowledge, skills and qualifications to contribute to the economic, social, and political development of their country. Ambassador Kings noted that New Zealand's internationally-renowned tertiary institutions offer a wide range of highly-valued post-graduate qualifications and encouraged all potential candidates to apply for the MNZS 2023 Selection Round
New Zealand is offering up to 35 scholarships for Postgraduate Diploma, Master's and PhD level study in the 2023 Selection Round for those seeking to study in areas that contribute to the development of Cambodia. The priority areas for the 2023 Selection Round include Climate Change and the Environment, Disaster Management, Food Security and Agriculture, Renewable Energy, Governance, and English Language Teaching (TESOL).
The online applications for MNZS 2023 to undertake postgraduate study in New Zealand are now open and will close on 28 February 2023. The New Zealand Government is committed to providing opportunities for all and particularly encourages applications from suitably qualified women and provincial candidates.
For further information, please contact the Manaaki New Zealand Scholarships Office at IDP Education (Cambodia) within the ACE Tuol Tom Poung Campus at: #167, St 163 Corner St 480, Phsar Deumthkov, Khan Chamkarmon, Phnom Penh.
For more information,
Tel: (+855) 23 222 063
Online enquiry: https://scholarship.force.com/Scholar/s/enquiry
Website: NZSCHOLARSHIPS.GOVT.NZ
Email: [email protected]
Facebook: facebook.com/NZScholarships
Related Articles