Leather Carving Workshop Gives Students Vision of Business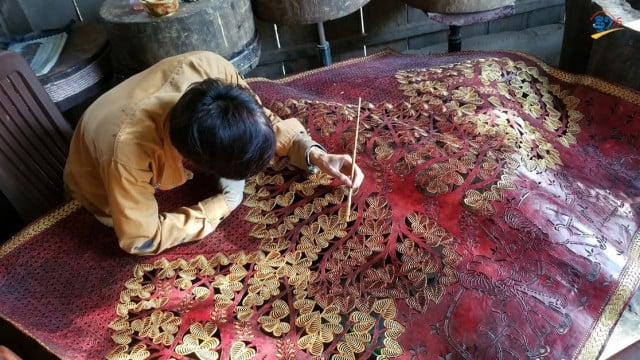 Disadvantaged young people learn skills and appreciation of Khmer culture

SIEM REAP--Disabled people, orphans, and poor students who are learning leather carving at a workshop in Siem Reap province have ambitions to run their own businesses and help those in need.
Eam Narong, an orphan with a physical disability, is one who wants to start a business after his apprenticeship.
Narong quit school because of the difficulty getting there. He decided to pursue leather carving, hoping to earn a living.
"In the future, when I leave the workshop, I want to have a small store and sell my own work. This has been my dream for so long," Narong said. "I want to be like my trainer. I want to help others."
Narong says four skills are needed to pursue this art, drawing, carving, leather making, and leather-carving tool-making. He says he has been practising leather carving for more than ten years yet still struggles.
He said, "The hardest skill is drawing. The mouth, for example, must not be crooked. For ten years, I've not been able to draw well."
The workshop is run by Nhek Sereyrathna who is an orphan, aiming to support poor and struggling students while preserving the culture.
With five years of experience in leather carving, Sereyrathna launched his shop in 200l, accepting only five students from poor households. Three years later, he expanded his business and accepted 25 students with more to come.
The workshop is suitable for students who want to gain leather carving skills without affecting their studies.
Peang Vanna, a high school junior, has been leaning the skill for five years and spends two or three hours after school practising.
Doeun Narong, a high school sophomore, says he has been learning the skill for eight years and it does not affect his study, adding that he can earn money as well.
Fourth-year university student Ian Un, who has been learning the skill for eight years, says students earn a percentage of what they make if there are customers.
"The income we earn is used for gasoline and other expenses. The carving is done in our spare time. When I am busy, I do not carve," Un said. "The food and the accommodations are provided by trainer Nhek Sereyrathna."
Students who have gained the skills are pursuing career in various places, while some are still at the workshop.
Youths with the skills and the knowledge understand deeply the heritage of the Khmer national identity and use them to encourage the next generation to keep preserving the culture.
Additional reporting by Long Ton
Related Articles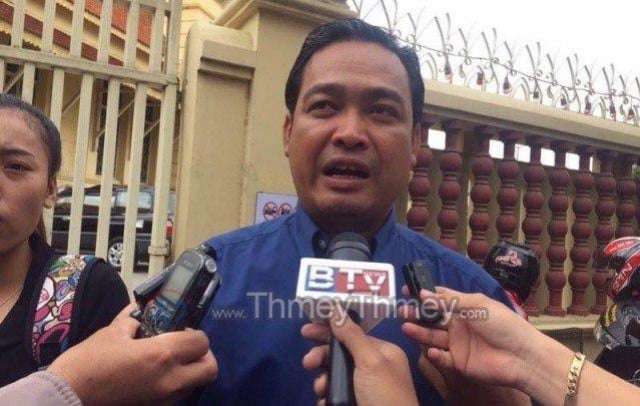 November 15, 2019 11:56 AM