Letter to Editor: Sam Rainsy: "Not a Man of the Future"
Three authors, Han Noy, Chea Sameang and Vann Bunna, shared their analysis of the lawsuit brought before a French court of justice against Sam Rainsy by Prime Minister Hun Sen. These three people chose the anniversary date of the Paris Peace Agreements to publish their opinion.
We have to be pleased to find an article of good quality signed by Cambodian authors in 2022. Indeed, the Cambodian press from 1993 and for many years published articles whose readers did not understand a sentence, were surprised to read personal insults based on lies, and the desire to hurt and harm at the same time.
The Paris Peace Agreements of October 1991 called for the respect for human rights and in particular freedom of the press. What the diplomats had overlooked was the complete lack of qualifications of individuals who had called themselves journalists but barely knew how to read and write. In 2022, it is possible to see the considerable progress achieved in the quality of the Kingdom's media. Everything is far from perfect, but the progress is welcomed by all organizations defending the freedom to inform. To whom do you attribute this progress? Only a government could bring together the conditions to realize them? No other organization, even as powerful as the United Nations, was able to achieve them alone, but it could collaborate. This has also been done through civil society.
Messrs. Han Noy, Chea Sameang and Vann Bunna are making a serious error of assessment. They put Prime Minister Hun Sen and opponent Sam Rainsy back to back. It is to wipe the slate clean of a past of 29 years of Cambodian political life and therefore 29 years of relations between them.
It is necessary to recall facts. Mr. Sam Rainsy was a member of the Steering Committee of the FUNCINPEC party, which came out on top in the 1993 elections; he was elevated to the dignity of Senior Minister and appointed Minister of Finance and the Economy in the 1993 government. To refuse [to follow] the orders received led him to be removed from his post after only 13 months. He had everything, he lost everything, of his own doing. He was fired from the government, his party and the National Assembly. He then chose to create his own party. All his strategies were losing and he never managed to gain the power to form a government.
In psychology, Mr. Sam Rainsy's attitude has a name: failure behavior. Faced with an agonizing competitive situation, the subject cannot avoid bankrupting his own desires. Before knowing his political bankruptcy, Mr. Sam Rainsy experienced the same behavior of failure in his attempts to establish himself as a private financier. Decided to settle in Cambodia in 1993, he sold his Parisian micro-company (he was the only employee), called DR Gestion, for the price of a small neighborhood grocery store. He never corrected articles in the press that presented him as an "international banker." He was never a banker. This attempt at financial success was marked by a bitter failure. As if his inability to run his micro-enterprise was not enough, the buyer of DR Gestion asked him to reimburse him because the accounts had just revealed that he had not paid the taxes and social charges he owed to the state. How could he claim to [be able to] govern a country?
People laugh at the failed life of Mr. Sam Rainsy. "He is a born loser," said an American lawyer of him. However, a feeling of pity seizes you when you meet men and women who believed in his bad faith and his lies, made sacrifices - some died - and ended in failure. This is where Mr. Sam Rainsy took them.
The portrait would not be complete without adding that Mr. Sam Rainsy is charming, a liar and practices bad faith with pleasure. Spending an evening with him is sure to mean fun and laughter because he has a sense of humor. He is very funny in a living room at coffee time but he is detestable on a platform in his electoral delusions. Mr. Sam Rainsy got the theater wrong. He is good for the comic genre but detestable for the political genre.
Messrs. Han Noy, Chea Sameang and Vann Bunna are making a big mistake by putting Prime Minister Hun Sen and Mr. Sam Rainsy on the same level when it comes to the management of state affairs. Mr. Sam Rainsy was such a bad minister for 13 months that his own party was forced to get rid of him. He even managed to fall out with Mr. Kem Sokha shortly after entering into an alliance with him. The balance sheet of its 13 months of activities leaves no memory. Is it possible to compare his record with that of Prime Minister Hun Sen, head of the Royal Government since 1993?
Mr. Sam Rainsy is now 73 years old and has no successor. He is therefore not a man of the future.
Bopha Phat is a music professor at a university in Phnom Penh
The views and opinions expressed are those of the author(s) and do not necessarily reflect the policy or position of ThmeyThmey/Cambodianess.com
Related Articles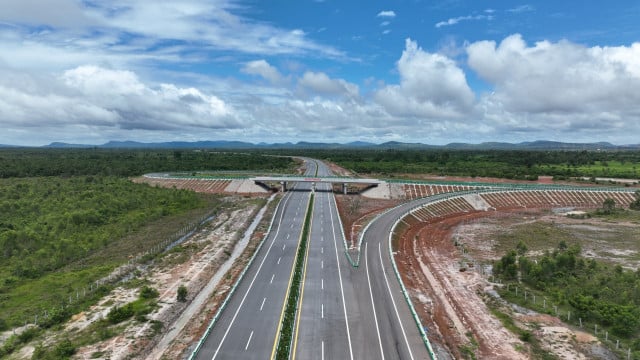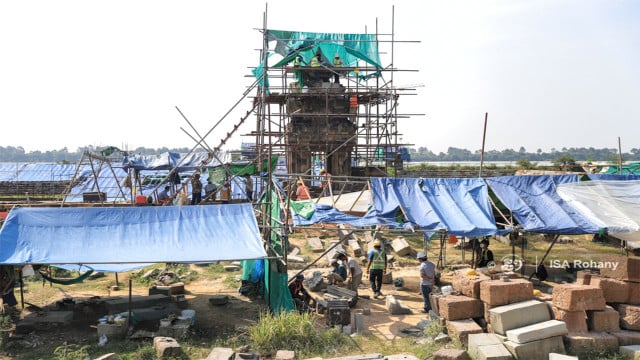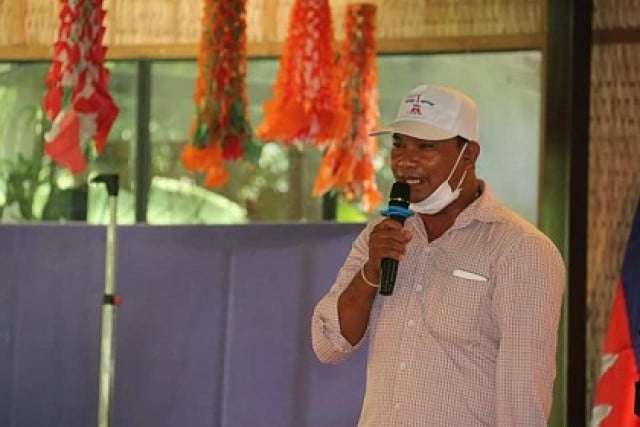 February 11, 2022 1:00 PM