Letter to the Editor: Cambodia's Promising Future May Still Be Very Far Away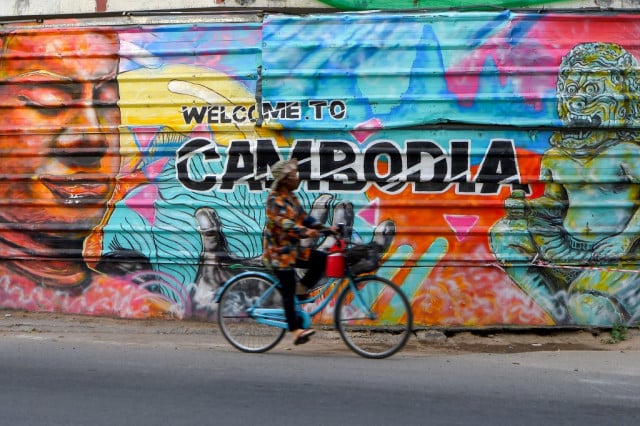 Kimkong Heng
August 25, 2020 7:17 AM
Dear Editor,
I have read a recent article entitled "Cambodia's Future Is Promising Because of Its People, US Ambassador Patrick Murphy Says," published on Aug. 22, 2020. The title of the article is, in my opinion, somewhat ironic. While I do agree that Cambodia's future is promising because of its people, that future—at the same time—seems to be less promising because of the people and other important issues facing Cambodia.
First, it is widely believed that many Cambodians lack technical knowledge and skills. In the Global Talent Competitiveness Index 2020, Cambodia was ranked 124th out of 132 countries for talent growth and 115th for ease of finding skilled employees. The country's overall innovation capacity and skills of its current workforce was ranked 102nd and 111th out of 141 countries, respectively in the 2019 Global Competitiveness Report published by the World Economic Forum.
Cambodia is home to one of the youngest populations in the region, with approximately two-thirds of Cambodians are under 35. While many of these young Cambodians are tech savvy and digitally literate, others have low levels of skill and low earning potential. Many Cambodians, including tens of thousands of migrant workers, are employed in low-skilled jobs, either locally or overseas. Many of those who have the privileges to pursue higher education end up graduating with skills that do not match labor market needs. Given these, the immediate future of Cambodia seems less bright.
Second, Cambodian people appear to be politically divided. This division has been exacerbated by conflicting narratives employed by the ruling party and the now-dissolved main opposition party. The country's path to democracy has moreover become uncertain following an unprecedented crackdown on opposition groups and government critics. More suppression of dissent, including arrests, has been reported. All of these prevent the development of a Cambodian future desired by many, if not all, Cambodians.
Third, Cambodia remains plagued with corruption. The country was ranked 162nd out of 180 countries in the Corruption Perceptions Index in 2019. Its justice system remains an issue. Cambodia's judicial independence was ranked 116th out of 141 countries in 2019 and the reliability of its police services was 120th out of 141. The prospects for sustainable development, inclusive growth and the rule of law seem to be bleak, which requires greater attention from all stakeholders, especially the Cambodian government. Considering these issues, the future of Cambodia may not be particularly rosy in the near and immediate term.
Fourth, Cambodia's economy has seen its slowest growth since 1994 because of the impact by the Coronavirus Disease 2019 (COVID-19) pandemic. This economic slowdown is worsened by the European Union's withdrawal of its Everything But Arms (EBA) trade scheme that Cambodia has enjoyed since 2001. One of the main contributors to Cambodia's Gross Domestic Product (GDP) growth, the agricultural industry, is still underdeveloped. Other engines of growth such as the tourism and the industrial sectors have been severely impacted by the pandemic and will need time to bounce back.
Finally, Cambodia's international image has continued to falter despite the government's efforts to improve it. Its relations with its neighbors such as Thailand and Vietnam, while looking good on the surface, remain a concern and may likely lead to border disputes sometime in the future. This is not to mention the growing global uncertainty caused by the US-China strategic competition for regional and global influence, and the possibility that Cambodia might be caught in the middle of that competition.
Overall, Cambodia attained its lower middle-income status in 2015 and aspires to become an upper middle-income country by 2030. Given the profound impact of COVID-19 on its economy and the many critical issues facing it, attaining this development goal and other ambitions has become a challenge for Cambodia.
Moving forward, Cambodia must concentrate on the development and improvement of its education system. Educating its people, particularly youth who are the future of the country, is the best way forward.
Kimkong Heng is a co-founder and co-editor of Cambodian Education Forum. He was awarded the Australia Awards Scholarship and is currently pursuing a PhD in education at the University of Queensland, Australia. All views expressed are his own.
Related Articles