Letter to the Editor: Mao Ayuth Has Departed but His Legacy Remains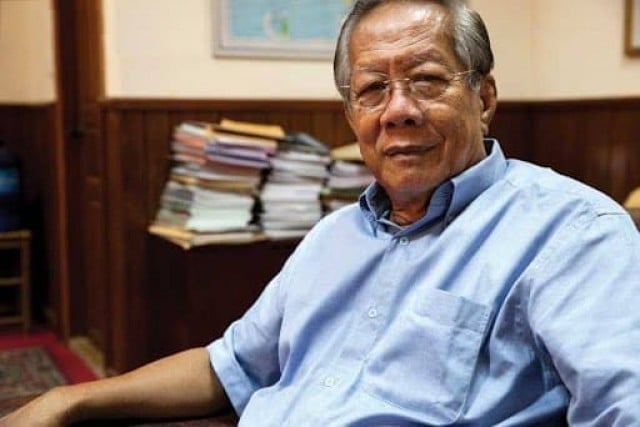 Ky Soklim
April 16, 2021 9:33 AM
Media figures grieve loss of great talent
The loss of Mao Ayuth, Secretary of State at the Ministry of Information from COVID-19 has brought great sadness to journalists, book authors, cinematographers, artists and many others. However, his legacy has not been forgotten by later generations.
"His physicality may depart, but his legacy and fame still endure."
Ayuth passed away at the age of 77 on April 15 at the Khmer Soviet Friendship Hospital in Phnom Penh.
After the announcement of his death, his friends, colleagues and those who knew directly and indirectly about his legacy expressed their grief and condolences.
Many people have been sharing and re-sharing much of his legacy and past works on social media. Ayuth had many roles. He was a song composer, a playwright, a movie writer and director, a poet and a director-general of the National Television of Cambodia.
He directed movies such as Ne Sat Kror Per" (The Crocodile), Loung Preah Sdach Kornn (King Kornn), On Dat Dos Ch'erng (A tongue that grows bone) as well as writing a famous poem titled Luy (Money).
Especially in the field of journalism and art, Ayuth had been regarded as a rare resource and an important professor who had inexhaustibly passed on valuable theoretical ideas and technical know-how to the younger generation. For some, Ayuth is regarded as a "granary" and a "warehouse" full of ideas and knowledge.
Even though later generations will not be able to learn from him face-to-face, his legacy and past works will still be a catalyst, perpetually providing priceless and inexhaustible knowledge far into the future.
Related Articles