LICADHO Calls for Urgent Action Following Death of Child in Prison
Gerald Flynn
February 18, 2020 8:59 AM
The human rights NGO has released a statement after a five-month-old baby, who had been incarcerated with her mother, has died.

PHNOM PENH--A statement released today by Cambodian League for the Promotion and Defense of Human Rights (LICADHO) has called upon the government to launch a full investigation to establish how a five-month-old baby girl was allowed to die in prison. The baby, who had been incarcerated with her mother in Correctional Center 2 since mid-2019, passed away tragically on Jan. 26, 2020.

LICADHO's statement points out that the mother, who has not been named, was eight-months pregnant when she was sent to prison. She had not been provided a lawyer, nor was she aware she had the right to apply for bail, the statement read.

The five-year-old is reported as having died from pneumonia and severe malnutrition according to the autopsy, but issues began on Jan. 18, 2020 when the baby sustained an injury that fractured her thighbone. After being examined by medical staff at Correctional Center 2, the baby was transferred to Khmer-Soviet Hospital, but then transferred again to the National Children's Hospital where specialized staff were able to care for her.

Citing a lack of space, the mother and daughter were sent back to Correctional Center 2 rather than being kept overnight at the National Children's Hospital. It was shortly after this that the child developed a fever. LICADHO's statement notes that the child was taken back to the National Children's Hospital, but was not treated – even after the mother had asked for more medicine for her baby, which was also denied.

As the baby's condition worsened, both the mother and daughter were once more transferred to Khmer-Soviet Hospital, but it was too late. Today's statement is a call to arms, to ensure that this tragedy is not repeated.

LICADHO reveal there are 103 children and 43 pregnant women incarcerated in the 18 prisons that they're allowed to monitor across Cambodia. This, the statement reads, has nearly doubled since Jan. 1, 2017, and while Correctional Center 2 is designed to hold women and children it is the only one of its kind in the country. Its official capacity is 350 inmates, currently it holds 1,850.

In their statement, LICADHO call upon Prime Minister Hun Sen to have his words translate into actions, as the statement goes on to list a number of claims made by Hun Sen regarding the situation of women and children in prison.

"In February 2015, Prime Minister Hun Sen called for a committee to provide amnesties to pregnant women and mothers imprisoned with their young children. The Prime Minister also announced that this should be seen as a first step to ensure that no more children grow up in Cambodian prisons.

On 18 February, 2019, Prime Minister Hun Sen again gave a speech urging the Ministry of Justice and Ministry of Women's Affairs to review the situation of women detainees in pre-trial detention. He spoke at length about the harsh life that women face in prison.
This week, the prime minister again called for immediate action to speed up the trials of women in pre-trial detention, even offering to rent out hotels for trial hearings if there weren't enough courtrooms available," the statement reads.

Beyond calling for a full investigation into the recent death of a child behind bars, LICADHO also set out recommendations that include prioritizing the bail hearings of vulnerable people, minimizing the use of pre-trial detention, asking all eligible if they would like to apply for bail and ensuring that all Cambodians have access to adequate legal representation, as well as publishing guidelines for judicial authorities when it comes to cases involving pregnant women or mothers.

The statement highlights a horrific oversight on behalf of Cambodia's penal system, but hopes to appeal to the prime minister for swift reform.

"We hope that all pregnant women and mothers in prison with their children, currently serving pre-trial detention, be granted bail or have their trials completed before International Women's Day on 8 March, 2020," the statement concludes.
Related Articles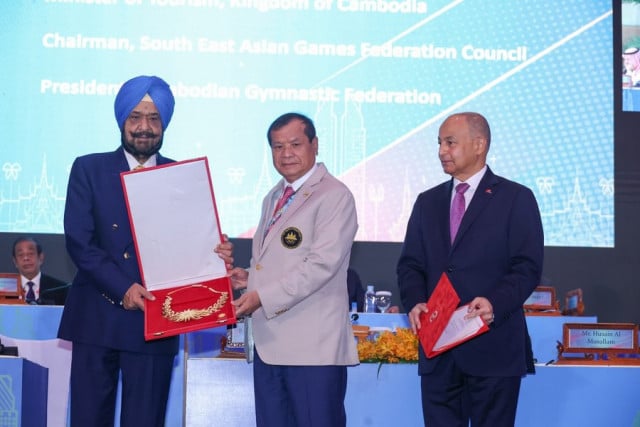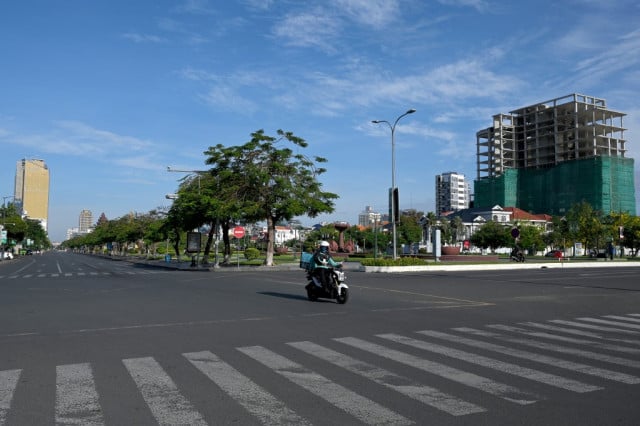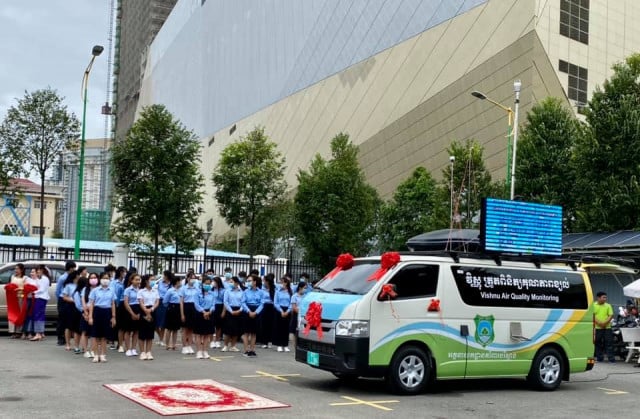 October 13, 2020 11:53 AM