Line teams up with AP in campaign against 'fake news'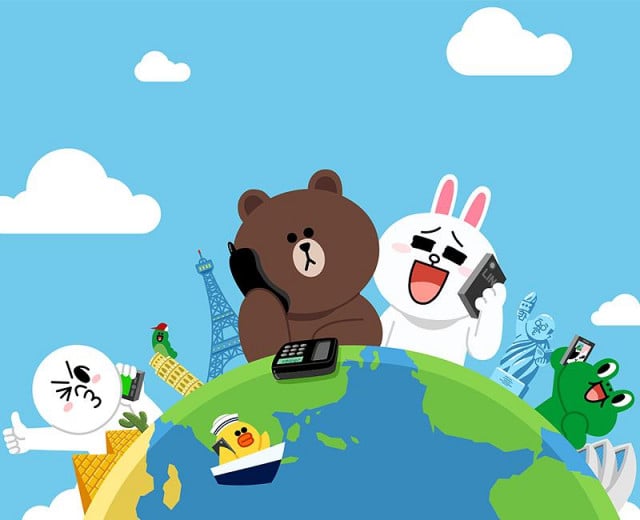 Thmey Thmey
September 20, 2019 2:58 AM
Collaborative educational videos and seminars to help Line users improve media literacy
PHNOM PENH - Line, one of the most popular social networking platforms in Cambodia and other East Asian countries, is fighting "fake news" with the Associated Press.

The collaboration between the Japanese company and America's leading news agency follows a report last year on how misinformation was spreading on Line.
Entire networks of Line channels were making empty promises to expand audiences and "peddle misinformation," said the report by the Poynter Institute, a Florida-based journalism center that closely monitors "fake news".
After getting enough followers, "they change the name and profile picture to another channel and change to a health channel and start to send misinformation," Thai News Agency fact-checker Peerapon Anutarasoat reportedly said.
Navigating digital spaces more safely
Line Plus Corp, a South Korean unit of the Japanese company, says the partnership with AP will "identify and respond" to misinformation.
"The campaign aims to help users acquire better media literacy and navigate digital spaces more safely," the South Korean subsidiary said in a statement last week.
"Line has long been aware of the social issues caused by 'fake news'," the statement said.
The company said it decided to work with AP to educate people about "fake news", how to identify it and how to share information responsibly.
Videos and seminars
A video — to be released in Thai, Bahasa Indonesia, Chinese and Japanese as well as English — "will guide viewers through the process of how to check the credibility of stories before sharing them with others."
Line and AP — a news cooperative based in New York — are also conducting educational seminars in selected markets including Thailand, Taiwan and Indonesia this month.
"The seminars will cover how to spot 'fake news' with illustrations of the consequences of spreading 'fake news' and misinformation online," the statement said.
Click here for an English-language video by AP and Line which uses AP, the Reuters Institute for the Study of Journalism in Oxford and the Washington-based Pew Research Center as sources: https://lin.ee/gM77gD5
Related Articles