Livable Cities Need Political Will and Finance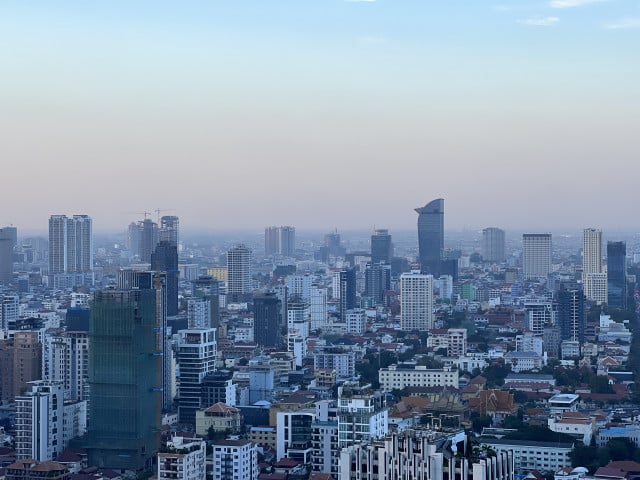 Forum sets out key sustainability conditions

PHNOM PENH--Building more sustainable and livable cities across Southeast Asia amid rapid urbanization will require sustained political will and channeling of finances, speakers at an international symposium say.

Half the population lives in cities but a new wave of disruptions, including COVID-19 and extreme climate events driven by the climate crisis, has put more pressure on governments to rethink their urban planning.

Speaking at a closing panel discussion on "the Future of Sustainable Cities as a part of the third Southeast Asian Development Symposium 2022," experts said that to withstand pressures and make the cities more resilient and sustainable, policies need to focus on enabling change while sufficient finance must be found.

Governor of Indonesia's West Java province Ridwan Kamil said strong political will is the key to the green and sustainable transformation of cities to adapt to changing climate.

"The most expensive thing is political will. Even if we have the knowledge and resources, without the will I don't think there will be a change," Ridwan said.

Each city needed to embrace science-driven policies and make use of data to create better urbanization policies.

"One also needs to be proactive and not just wait for assistance, and guarantee transparency in policy responses," he said.

"Scientific data must be used to formulate policies. Good data drives good decisions."

State Executive Councilor of Penang Zairil Khir Johari said governments in the region must do more to change people's perceptions when it comes to building more sustainable cities.

"People are responding very well to new ideas and this is really about the political will – the will of the government to implement and make policy changes," Zairil said.

People were receptive to good ideas and to narratives about how the future of their children can be improved if we make small changes that we do today, he added.

Sustainable financing and self-funding approach

One of the most pressing challenges for many cities is finance and investments to boost urban resilience.

The Asian Development Bank (ADB) estimates that the region needs $210 billion annually in infrastructure investments to continue its economic growth momentum while eradicating poverty and responding to climate change.

Ramesh Subramaniam, director-general of the Southeast Asia Department at ADB, recognized that the region will need sustainable amounts of finance to carry out this work, but said multilateral financing institutions like ADB alone can't make this happen given the gigantic sums needed.

Strong collaboration and partnerships between stakeholders were needed, especially between the public and private sectors.

"We need to bring all players in the whole ecosystem together," Subramaniam said.

Asked how developing countries like Cambodia can encourage the flow of private finance into sustainable urbanization projects, he said this requires local governments to look into their own sources of funding.

"They, of course, are dependent on the national authority but only to a certain extent," he said. Local funding can eventually help cities boost their capacity.

In addition, governments need to bring in risk mitigation mechanisms to encourage the private sector to jump in.

Penang councilor Zairil agreed that strong partnership is critical to enable funding, adding that his authority has been being active in applying for grants from multilateral institutions and organizations as well as to try to leverage private financing and boost self-funding.

"We got a lot of help from multilateral institutions and organizations such as ADB. And we recently have got a grant to run climate adaption from the United Nations to deal especially with urban heat and flash flooding," he said.

His government has also come up with long-term solutions to self-funding, one of which is building resilient infrastructure that will also serve as a funding mechanism.

Penang was planning to create three islands through reclamation. This was not simply a real estate venture but was also a climate adaptation strategy by designing them to be a minimum of three meters above sea level. This would help provide protection against rising seas and storm surges, he said.

These islands can also be greenfield developments and are designed to be fully environmental, social, and governance (ESG) compliant with efficient water management, as close to net-zero as possible and using a lot of renewable energy.

The islands would attract more advanced investments so that his government can eventually monetize the reclaimed land.

"This project is essentially a very long-term one, and it can solve a few problems for us including land scarcity, fulfilling ESG compliance as well as monetize funding from reclaimed lands for future infrastructure development," he said.
Related Articles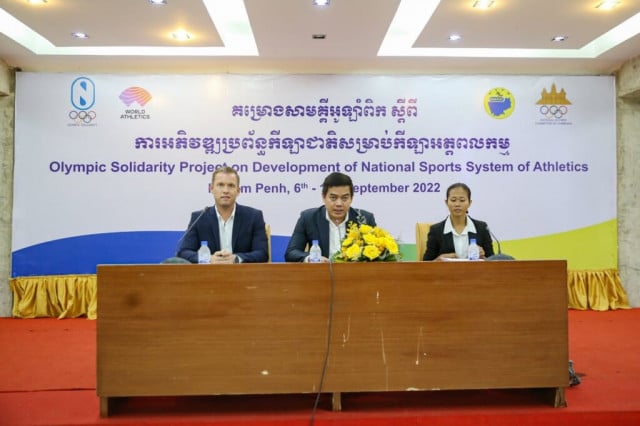 September 17, 2022 9:36 AM