Local Women Benefit from Samros Koh Han Community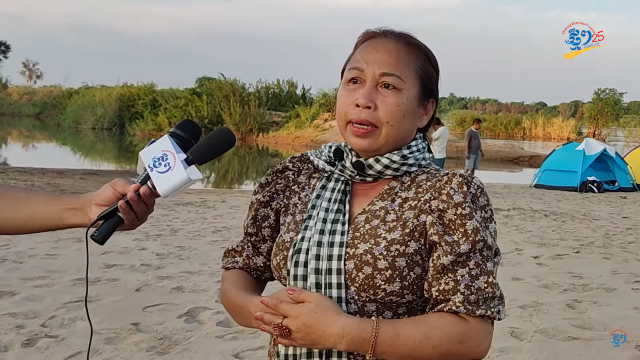 Samros Koh Han Ecotourism Community is a natural tourist site located in Koh Sneng village, Koh Sneng commune, Borey O'Svay Sen Chey district, about 22 kilometres from Stung Treng province. Moreover, this tourism site is also part of the Mekong River Ramsar site.
Samros Koh Han site has many attractions including a vast white sandy river shore in the dry season, flooded forest, wild birds, limestone cliffs and the crystal-clear freshwater river all of which highlight the beauty of nature exponentially.
There are also accommodation services such as boat rides along the river and camping. Furthermore, tourists can also rent bicycles in the community and taste the local food.
Established in 2016, this ecotourism community provides employment opportunities and income to many local people through its tour guide and culinary services. These jobs are an income generator in addition to local people's traditional jobs such as farming, growing vegetables, raising animals and fishing.
As of 2021, this ecotourism community has 28 members, 14 of which are females. It also has 11 committee members, 5 of which are also females. In 2021, this community received 1066 tourists, generating around 4 thousand US dollars for the whole community.
Establishing this community contributes to improving the lives and living standards of women in the community. Prior to this establishment, Pon Samphan, 50s, the woman group leader of the Samros Koh Han ecotourism community, claimed that most women depended on their husbands' income, while some widows do not have a job because of limited employment opportunities.
"Before, many women depended on their husbands who were the breadwinner. Later on, since ecotourism took place, they have made a lot of progress", said Samphan. She also continued that communication and interaction with tourists push forward a lot of understanding and knowledge for local women here that they started to know their value and that they can have employment opportunities as men.
After setting up this community, she noticed a positive change in the women who joined the community. They are no longer shy in communicating with foreigners. Importantly, they also gain knowledge in hospitality and understand family financial management.
Yan La, 40s, is a chef at the Samros Koh Han ecotourism community. Before joining the community, she was a farmer and a housewife like many other women in her community. Now in addition to farming, her involvement as a food service provider provided additional income. Although working as a food service provider does not provide much income, she is still happy to be able to contribute to the protection and conservation of natural resources in the community. "I am happy, and we are happy. It is a lot of fun to cook and provide food for visitors who come here. I want everyone to come to this tourism site every day, and I want this ecotourism to grow", La expressed.


Cheng Ousa contributed to this story.
Related Articles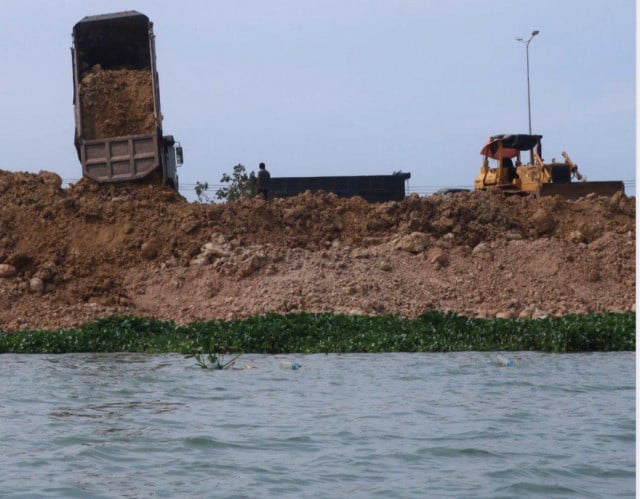 December 27, 2019 9:28 AM
November 28, 2019 10:12 AM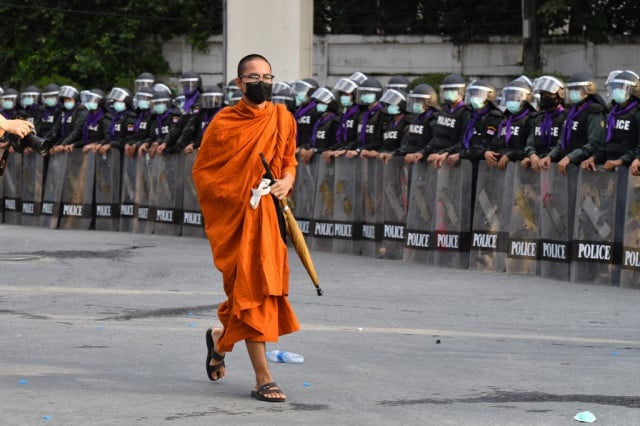 November 18, 2020 9:30 AM