Longan Farmers Languish Despite PM's Intervention as Chinese Market Remains Inaccessible
After two years of negotiations with China, the Ministry of Agriculture is yet to get the go-ahead to export longan from Cambodia and farmers are now feeling the pinch as Thailand halts imports
PHNOM PENH--Pailin Province's Longan growers are concerned that Thailand may stop allowing them to import their products, while negotiations with China have been delayed due to Sanitary and Phytosanitary certification issues.
Longan farmers said they have been facing problems with accessing international markets since August 2021 as a result of COVID-19 and the resultant restrictions—Prime Minister Hun Sen's intervention was short-lived, they said, as tycoons and other wealthy Cambodians cannot buy the entire stock of longan produced.
Now, with the current crop's harvest expected by the end of February 2022, Thailand's closed border to Longan exports is stirring fears of farmers in Pailin Province, where a lack of infrastructure has rendered Thailand the most profitable market to export to.
Sar Chamroeun, chairman of the Pailin Longan Association Council, said that Hun Sen's solution lasted only a month and by the end of August 2021, the same problems remained unsolved.
Compounding the matter, Chamroeun said, farmers across Pailin reported having seen a bigger yield than usual, but now there is nowhere to sell their longan.
Battambang provincial Department of Agriculture, Forestry and Fisheries director Chhim Vachira said the harvest of Pailin's longan in October 2021 isn't a concern, but added that the problem of where to sell the produce needed to be solved before January or February 2022 as that's when the big annual harvest takes place.
Vachira tried to play down the lack of access to Thailand by pointing out that roughly 10 tons of longan are smuggled across the Thai border each week, but he neglected to say whether farmers were still getting the same price.
"Despite exports dropping off below earlier levels, it [illegal smuggling] can solve some of the congestion among farmers and their produce," he said.
But negotiations with the Chinese side are key to sustainability, according to Vachira, but he couldn't speak to the progress of such negotiations.
General Director of Agriculture Ngin Chhay said that while the Chinese side accepted samples of eight types of Pailin longan from Cambodia on Aug. 25 to study, there has been no response or further studies from China.
"If the Chinese side does not agree to import Pailin longan from Cambodia, farmers will continue to face market problems because this crop is produced beyond the domestic demand," he said
In previous years, Chhay said, exports had only gone to Thailand—much of it illicitly—where it was then exported to China labelled as Thai longan. But recent restrictions on the export of Thai longan to China has seen the demand in Thailand drop off, reportedly due to diseased longan making its way into the Chinese market, Chhay added.
The Ministry of Agriculture has been anxious to see China accept Cambodian longan as an export product, but attempts to open up the domestic market and attract investments for local processing have so far been fruitless, as were attempts to sell the longan to Vietnam—although logistically this would prove pricey for Pailin Province's farmers who would need to ship their produce across the width of the country.
Of Cambodia's 25 provinces, 14 cultivate longan across a collective 13,608 hectares, with Pailin, Battambang, Ratanakiri and Banteay Meanchey provinces among the top producers.
Agriculture Minister Veng Sakhon said that just 6,927 hectares of the 13,608 will actually yield saleable longan. Negotiations regarding access to the Chinese market have been ongoing since 2019 and Sakhon previously predicted it would take two years, although COVID-19 has disrupted this process.
On Aug. 30, Sakhon said negotiations were only at the second of five stages and the inspection of production chains, preparation of draft laws, protocols needs to happen before they can be signed—plus there would be a need to ensure the requirements are all being met and agreements are upheld via a trial period before Cambodia would have consistent access to China's market.
Related Articles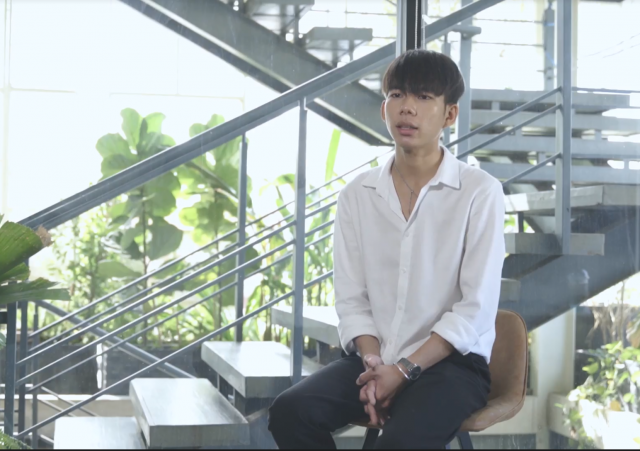 December 3, 2019 11:48 AM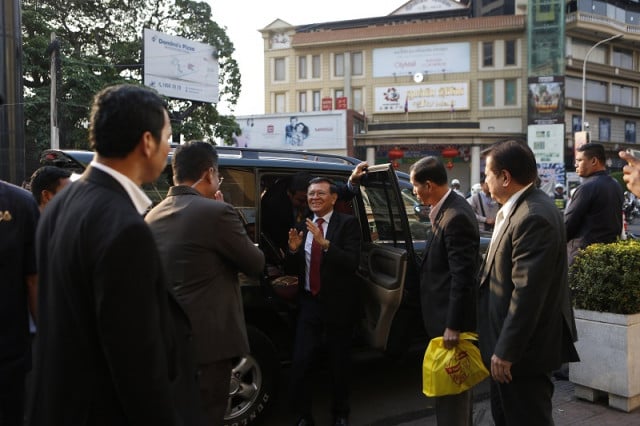 January 22, 2020 11:52 AM