Longan Growers Ask the Cambodian Authorities to Help Speed up Exports to China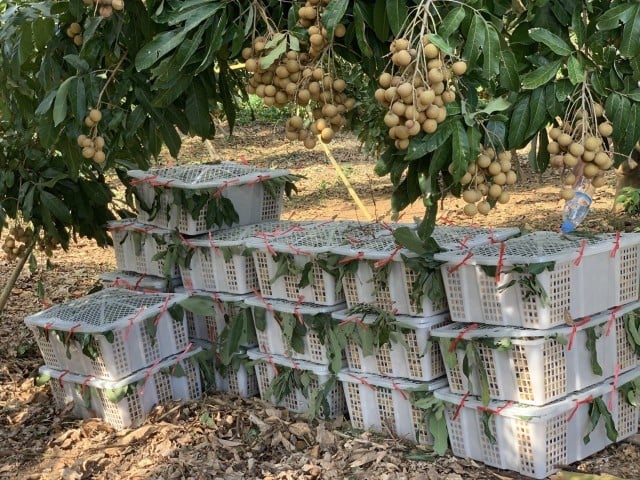 Delays would lead to tons of longan fruits being lost as usual import channels are closed due to the pandemic but all is in place to export directly to China

PHNOM PENH--Farmers of the Pailin Longan Community near the Thai border have asked the Ministry of Agriculture, Forestry and Fisheries to expedite the process to conclude as soon as possible an export agreement with China.
As Long Ron, one of the growers in the group, explained, she has been exporting fresh longan to the Chinese market through an importer in Thailand for eight years.
However, this year, tons of her crop may end up rotting due to the border being closed and export channels inaccessible due to the COVID-19 pandemic, she said, adding that the domestic market remains too small for the quantity of longan Cambodian farmers produce.
This is why the community has called on the Ministry of Agriculture to accelerate the process to obtain an official agreement so that Cambodian producers can directly export longan to China without going through Thailand as a transit country, she said.
Since Cambodian producers already meet export requirements for China, it's a matter of being able directly send their produce instead of having to go through an intermediary, Ron said.
"We have gotten the good agricultural practice certificate [and have the] drying, disinfecting and packaging factories," she said. "So, we only need legislation so the Ministry of Agriculture can negotiate with Chinese customs to enable our product exports."
In about a week, up to 10 tons of her longan will have been harvested, Ron said. By the end of 2021, more than 30 tons of longan will be ready to be harvested and, if she cannot sell her crop to China, she may lose as much as $7,000 this year, she added.
For nine years, Heng Veasna, who is also part of the Pailin Longan Community, has relied on Thai intermediaries to export his crop, which becomes identified as a Thai product.
"When there is a problem, we run to the west (Thailand) or run to the east (Vietnam) to export Pailin longan," Veasna said. "As our farmers already have the Chinese market, why does our ministry refuse to help our farmers to promote our exports by ourselves: Why do we need to rely on others?"
In response to the border closure that has prevented the exports of Cambodian agricultural produces, the Ministry of Agriculture has set up temporary measures to help find markets for farmers' products so they will not suffer significant losses due to the lack of market access.




According to a press statement issued on Aug. 12, the ministry called on longan farmers to export their crop to Vietnam and urged people in the country to buy longan fruits from the country's farmers and especially from the Pailin Longan Community who find themselves in a difficult situation.
The ministry's suggestion would involve farmers finding wholesalers in Vietnam and, if they were successful, transporting their perishable produce from the western border of Cambodia to the eastern border of the country in the middle of a pandemic.
Asked about this, Ron said that he was not sure trying to export to the Vietnamese market would be feasible due to COVID-19.
"During this health crisis, our neighbors [Thailand and Vietnam] have seen large-scale coronavirus outbreaks," she said. "So, even if the Thai side did not close the border, they still don't have factories operating to package our products to export to China because most of the packaging factories have been closed due to the spread of the coronavirus. And moreover, Thailand also has its own longan to export.
"If the ministry asks us to change direction [and] export to the Vietnamese market, how much can we be confident since Vietnam has also been affected by the outbreak," she said.
According to Say Sophat, director of the Pailin Provincial Department of Agriculture, the Pailin Longan Community currently has more than 5,000 hectares of longan plantations, which can yield about 40,000 tons of fruit. The best time for farmers to harvest this crop is between November and February.
When asked about the agreement to export Pailin longan to China, Sophat responded that he has not received any information from the ministry. "I have not yet been informed whether when the Chinese and Cambodian sides will officially change the Pailin longan export protocol," he said.
In August 2020, General Director of Agriculture Ngin Chhay had said that Cambodia would officially export Pailin longan to China late 2021 or early 2021. However, in May 2021, Chhay said that the plan might be postponed due to the pandemic and some technical issues.
Chay could not be reached for comments at press time. Attempts to contact Agriculture Minister Veng Sakhon and Agriculture Ministry spokesman Srey Vuthy also proved unsuccessful.
While the Cambodian market is minimal, a $3 million packing facility is awaiting a Cambodia-China export agreement to open
The reason why longan farmers depend on the Chinese market is due to the fact that they cannot rely on the Cambodian market, said Suon Chum, vice president of Pailin Longan Community. The local market accounts for only 5 percent of the total longan market, he said.
"Selling Pailin longan in the Cambodian market is tantamount to throwing it away," Chum said. "In our domestic market, people only buy Pailin longan during Buddhist holy days. In a week, we sell less than 100 tons of longan to the local market and so the rest of our farmers' produce will just be left completely decayed.
"But on the Thai market, we can export at least 100 tons a day," he said.
According to Chum, the Pailin Longan Community has a factory worth more than $3 million to dry, disinfect and package longan. The facility was funded through a Chinese company investment.
While the factory has been ready to operate for three years, it has not yet been put into operation, awaiting the longan export agreement between Cambodia and China in order to do so, Chum added.
Related Articles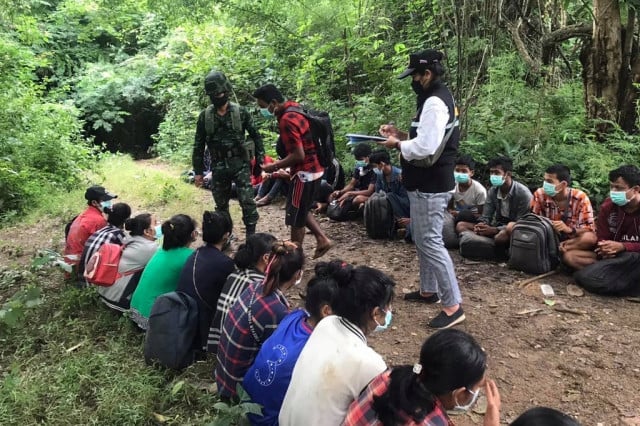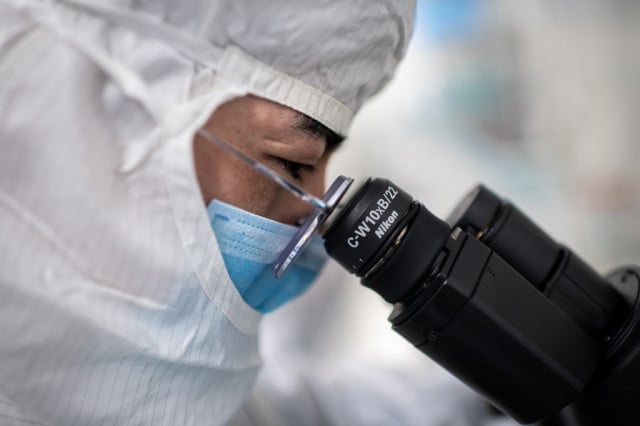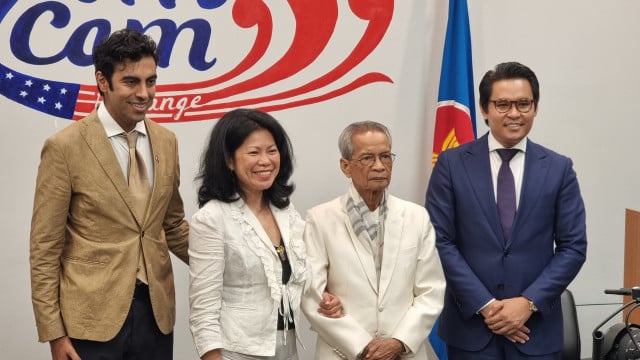 September 17, 2022 3:31 PM