Looking Ahead to Green Tourism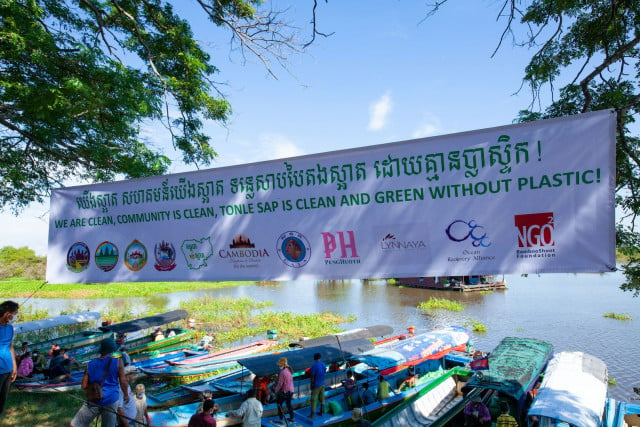 SIEM REAP--Since 2018 an annual Water Falling Festival has been held to educate, raise awareness and help those communities along the Tonle Sap with the issue of plastic in their environments.
This past week saw the start of the third year of this Festival but in what is normally a few days long occasion, this year's Festival has changed and small events will be held over the next month. The opening was held on October 30th in Mechrey and the month-long affair will culminate in a finale at Chong Kneas.
Each water commune will organize the clean-ups under the banner of "We are clean, Community is clean, Tonle Sap is Clean Green without plastic."



NGO2 BambooShoot in partnership with the Cambodian Association of Travel Agents (CATA), Siem Reap Ministry of Environment and Tourism, Borey Peng Huoth Group, Lynnaya Urban River Resort and Spa, and Ocean Recovery Alliance, opened the Festival in a small ceremony at the Mechrey pagoda.
Officials from each sponsor were on hand to help make rice and foodstuff donations to the 300+ families of the village. They also took part in the clean-up done by boats pulling plastic from the waters and tress due to the high waters from monsoon season. To date, the Mechrey community has collected 4000 bags at 27 to 30 tons of plastic, from their households and their surrounding environment. This is all plastic that would otherwise find its way into the Lake or be burned. It is all currently being stored in their "Plastic Barns" until it can be moved and properly disposed of in landfills.
Looking ahead to the Country opening again for tourism CATA has agreed to work with the Mechrey community to identify 10 families within the village who will be Green role models for future Green Tourism. These will include those that are properly sorting their household plastic for removal, creating spice and flower gardens and potential homestays so visitors can learn about what life is like on the Lake. These families will be part of a Green Tourism itinerary created by CATA as locals and foreigners start traveling again across the Kingdom.


Kampong Phluk and Kampong Khleang are regular participants in the Festival and will also be taking part in their own community-based clean ups. The Finale will be held in Chong Kneas in late November or early December and will include government officials from all sectors. With the recent control taken back of the port and tourism in Chong Kneas, it is a fitting place for the Festival to have its closing ceremony.
The collaboration between CATA, the Ministry of Tourism, NGO2 BambooShoot, and local communities to provide Green Tourism itinerary packages is a positive shift towards protecting the natural environment of Cambodia that is a big draw for tourism as the Country looks to loosen its borders and welcome guests again from around the world.
Related Articles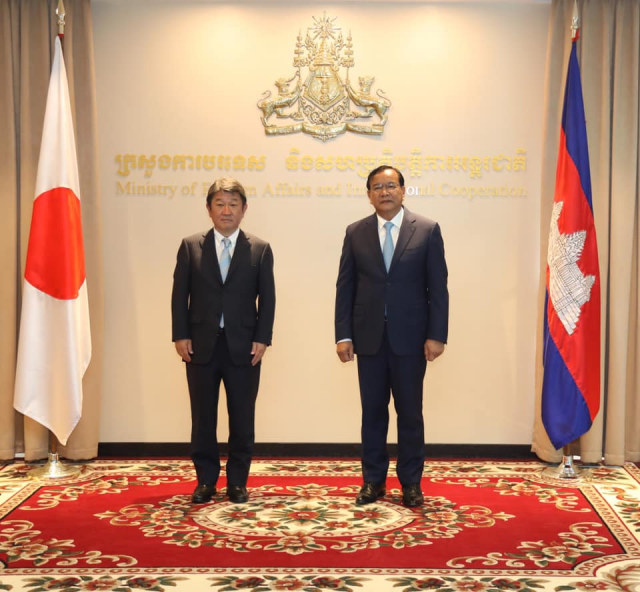 October 21, 2020 12:41 PM